A personal haven for ultimate relaxation
The Harvia Block sauna cabin is custom-made to match your desires. You can choose from a wide variety of bench and panel materials and create your own relaxing atmosphere with different illumination options.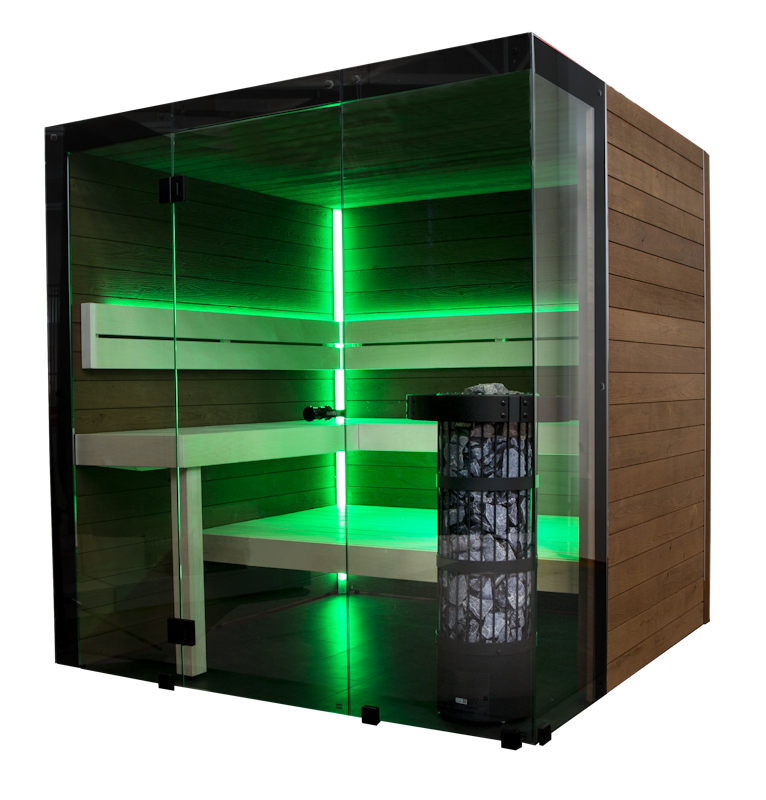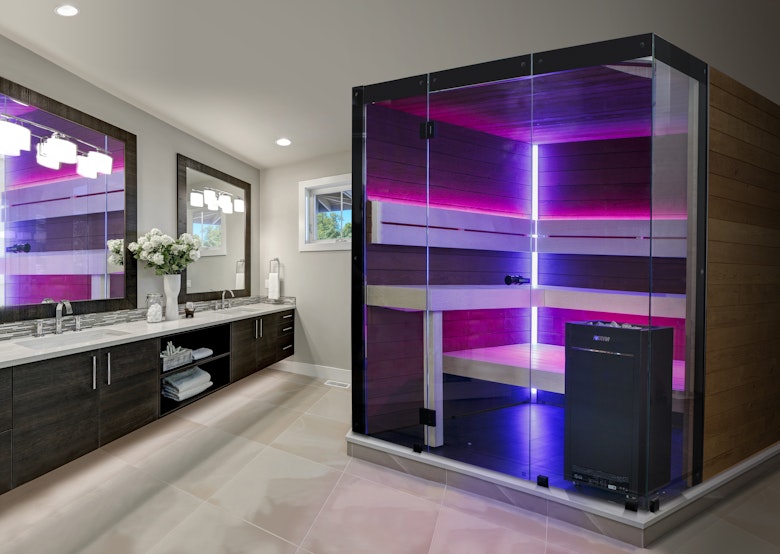 Minimalist design with wide variety of bench and wall materials
The design of the Harvia Block sauna cabin is inspired by Scandinavian design where minimalistic meets nature. The aerial construction of the sauna benches is timeless and suits very well even demanding tastes as you can choose the bench materials and wall panels from our wide selection.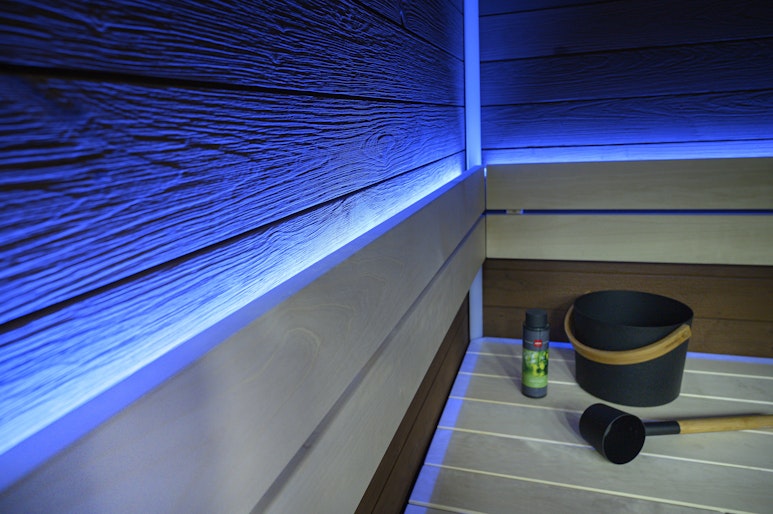 Easy installation from start to finish
The size of the Block sauna cabin is customizable as the depth and width can vary from 1.3m to 2.5m while the height is 2.1m. You can choose both the interior and exterior of the sauna cabin from our wide variety of different wood materials.

The standard Harvia Block sauna cabins come in two standard sizes that are 1.6 x 2m and 2 x 2m.

The Harvia Block sauna cabin provides you with an extremely fast assembly experience from opening the package to heating up the sauna thanks to the innovative structure.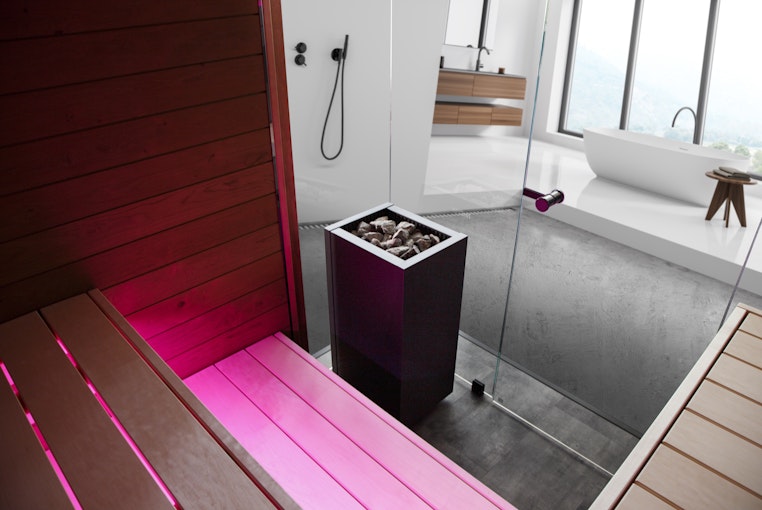 Energy efficient construction with an open view
The insulation used in the Block sauna cabin is a high-performance 30mm thick PIR insulation board that is equivalent to approximately 60mm conventional rock wool insulation and makes the sauna not just energy efficient but also quick to heat up.

The silk-printed safety glass front wall allows you an open view of natural light. The Harvia Block sauna cabin can be equipped with one or two glass corners for an ultimate spacious feel and look. You can also create your own ambiance with the optional remote-controlled color LED lights (RGBW).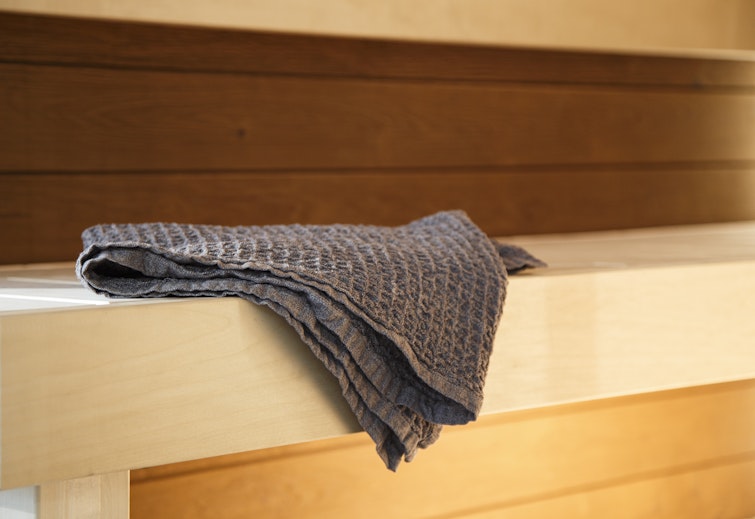 Handmade in Finland
All Harvia Block sauna cabins are carefully handcrafted in Harvia's sauna factory in Muurame, Finland with over 70 years of experience. All of the cabins go through test assembling before they are delivered to ensure the high quality of the sauna cabins.

The minimalistic design of the Block sauna cabin is a perfect combination with the Harvia Virta heater equipped but you can freely choose the heater for the Block sauna cabin that suits your taste.

Leave your contact information and we will get back to you