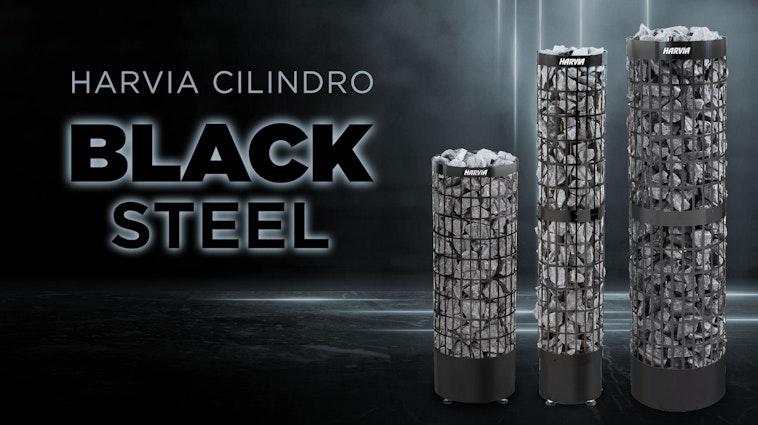 Cilindro Black Steel - Harvia 70 jubilee edition
Harvia Cilindro Black Steel Edition presents modern and shiny black steel pillar heaters for different sized sauna rooms. 
The large amount of stones ensures perfectly soft yet strong heat and enjoyable sauna experience from small apartment saunas to larger home saunas. The heaters stylish black steel color provides a modern touch for your sauna. The practical form of the sauna heater provides more flexibility when designing sauna interior: The Cilindro Black Steel sauna heater can be integrated in the sauna bench or placed by a glass wall.
 
The Cilindro Black Steel collection offers basic models with manual switches as well as E-model heaters with touch panel control units.