Harvia´s bathroom saunas
A bathroom sauna is a great choice if you don't have a separate space for a sauna. Harvia's bathroom saunas can be installed easily in your bathroom. For example, our foldable Harvia SmartFold sauna is a great option to save floor space in small bathrooms and is easily accessible for everyone.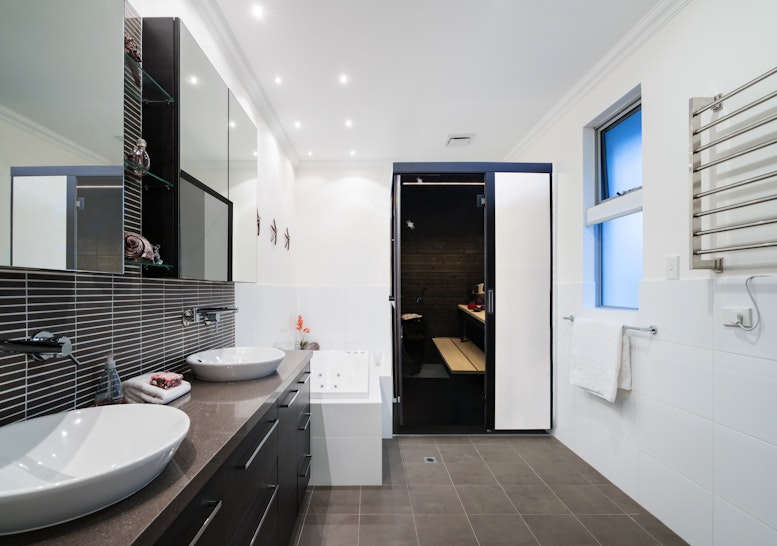 Harvia SmartFold 2.0 bathroom sauna
Harvia's SmartFold 2.0 sauna is a real space wonder. When the sauna is not in use, it can be conveniently folded up, significantly saving floor space compared to conventional saunas. The Smartfold 2.0 sauna looks stylish even when folded.