Enjoyment to all your senses
In the wood-heated sauna, you will enjoy the sauna culture in its most authentic way. The atmospheric light of the blazing flame, the scent of wood, and the pleasant hum from burning wood relax your mind and take you away from the everyday rush.

With decades of experience, we offer the best and safe wood burning heater solutions for saunas of any size. Our wide selection includes wood-burning heaters, water heaters, safety equipment, and chimneys – not to forget, ready-made sauna solutions from benches to complete saunas.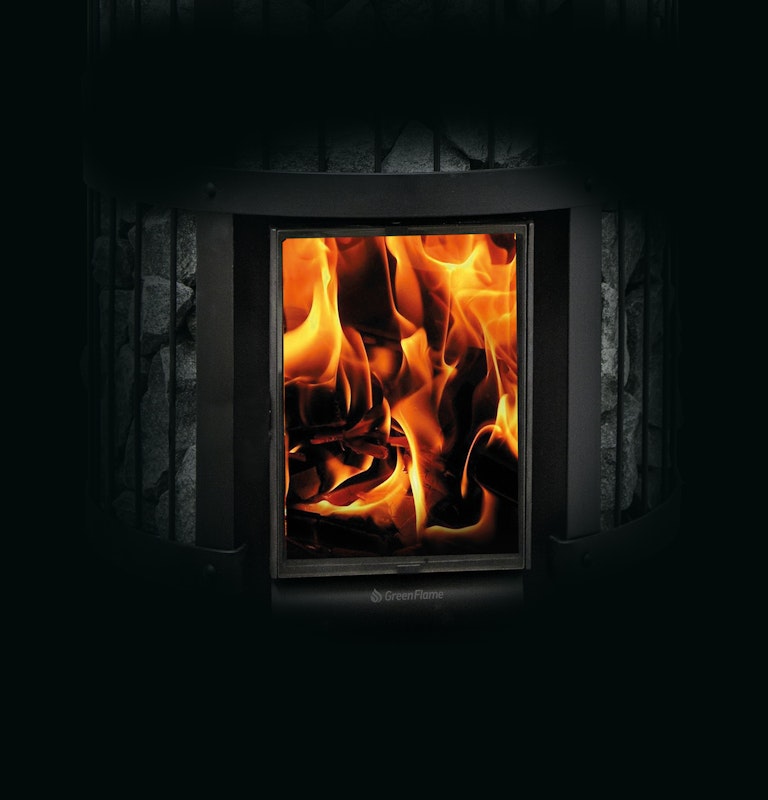 The heart of the sauna heater is fully renewed in the GreenFlame series, which has been designed with clean combustion in mind. Thanks to the advanced fire-burning design, its carbon monoxide emissions are about 70% lower than before.
Everything you need to know about different sauna stones