GreenFlame is Harvia's environmentally friendly wood-burning heater selection
The Harvia Legend GreenFlame, released in 2020, utilizes a completely new, cleaner wood-burning fire chamber. This design reduces wood particulate emissions by one-fifth and carbon monoxide emissions by 70 percent, compared to a heater model of the same size. Harvia is actively involved in a multi-year project led by the University of Eastern Finland, which aims to reduce emissions and publish an eco-label for wood-burning heaters. The renewed GreenFlame fire chamber is part of Harvia's long-term development towards clean wood-burning and reduction of emissions. Harvia has a long-term goal of cutting the small particle emissions from wood-burning heaters in half.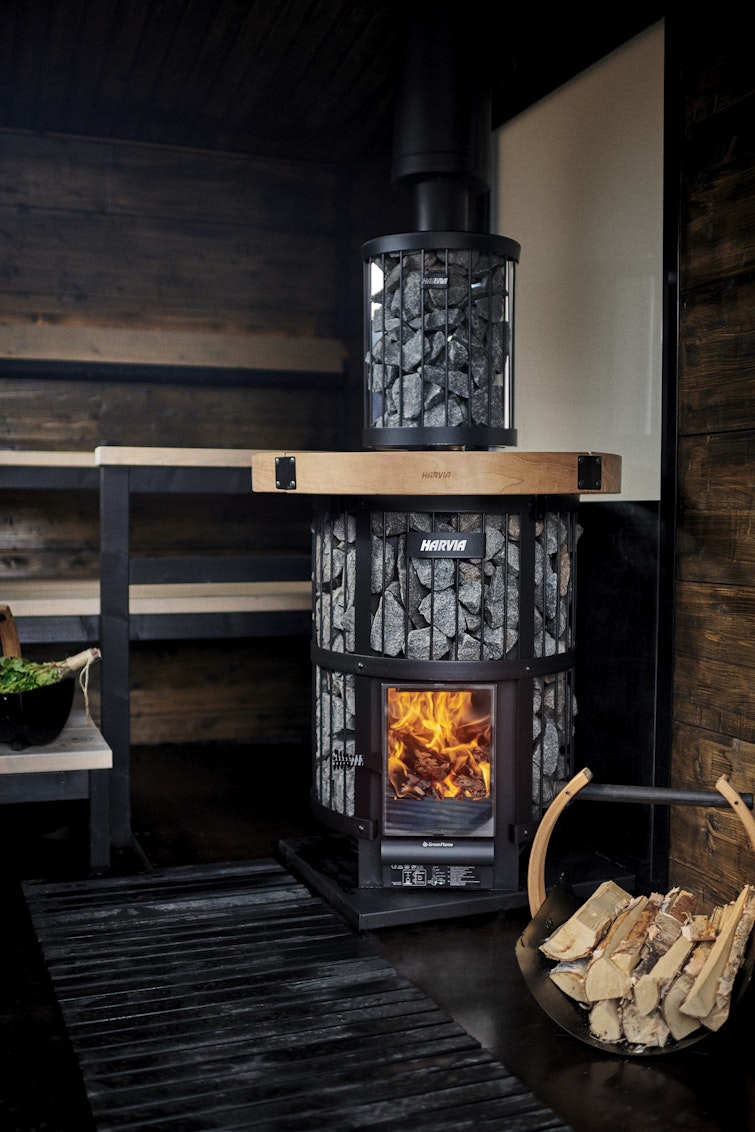 Harvia GreenFlame fire chamber is optimized for clean burning of wood. The large glass hatch of the heater increases the ambience while the advanced fire burning design and long-lasting construction ensure a more responsible sauna.
Advanced fire burning design

70 % lower carbon monoxide emissions

20 % lower small particle emissions

Long-lasting construction
Harvia Legend 240 GreenFlame
The fire roars cleanly behind the large glass door of the Harvia Legend 240 GreenFlame wood burning stove, and you can just enjoy the magical and relaxing ambiance. The low-emission, durable and easy-to-use sauna heater is suited to medium-sized saunas. Its hefty stone quantity guarantees a traditional, soft sauna bath.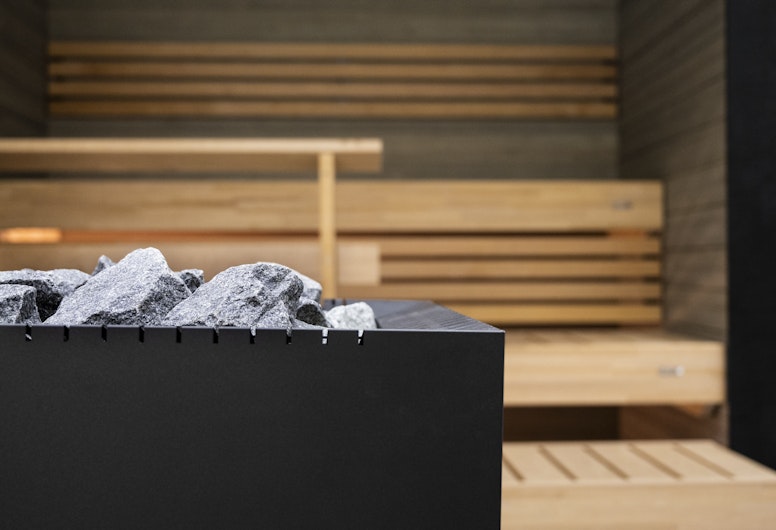 Harvia Linear 22 GreenFlame
An elegant wood-burning stove for medium-sized saunas, Harvia Linear 22 GreenFlame ensures a clean and stable fire behind a large glass door, which creates a relaxing atmosphere in the sauna. You can now bath with lower emissions than ever before.