Harvia Spirit - feel the Spirit of Löyly
A compact electric sauna heater that combines mystique and beauty in one package. Harvia Spirit heaters bring the spirit of löyly to your sauna. Step up to the next level of sauna experience with Harvia Spirit.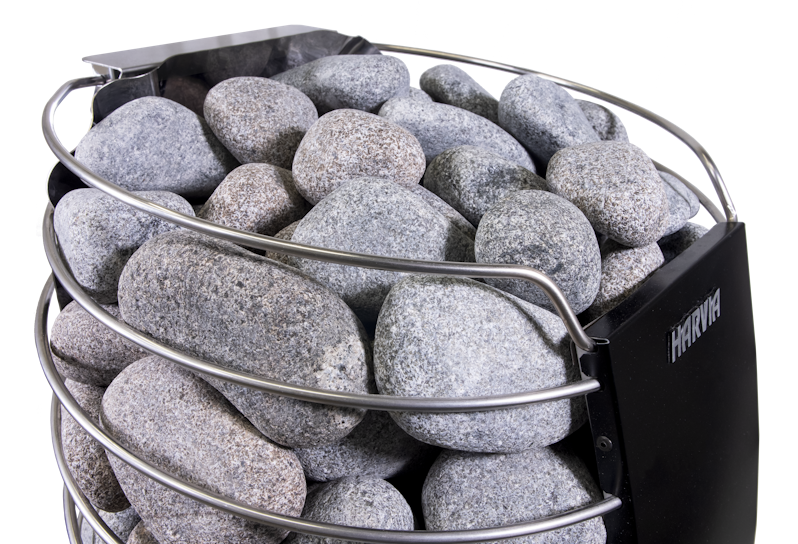 Natural design
The classic curved design of the Harvia Spirit electric heater brings out a natural look. The Harvia Spirit showcases the round sauna stones which creates a modern yet elegant atmosphere in the sauna without abandoning the traditional sauna experience. The heater is equipped with remote WiFi control which is easy to use. The Harvia Spirit is truly the spirit of your sauna!
Safety and advanced technology
The Harvia Spirit is designed and manufactured in Finland. It showcases Harvia's craftsmanship while keeping safety and performance in mind. The newly designed air ventilation channel within the heater evenly distributes heat throughout the sauna to protect individual components in the sauna from overheating.  
Save energy & time
The Harvia Spirit heater heats up the sauna fast and energy-efficiently and offers excellent löyly to sauna bathers. Turn the heater on and prepare yourself for a unique sauna experience.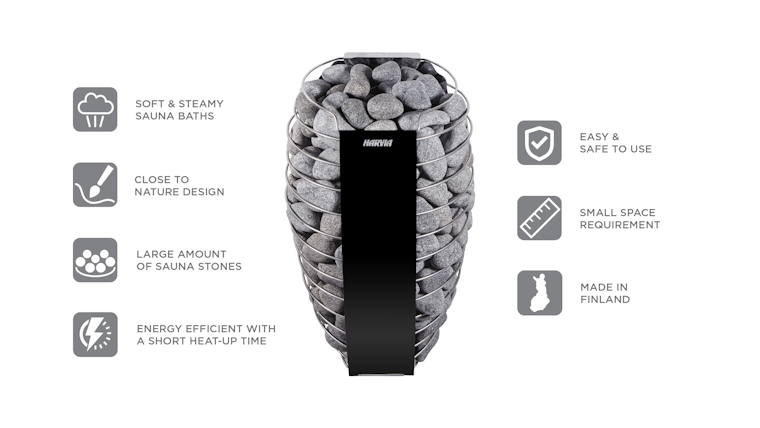 WiFi compatibility
The Spirit heaters are suitable for different usage needs due to their control options. The heaters are WiFi-compatible, which allows you to control the different functions of your sauna via the MyHarvia mobile application.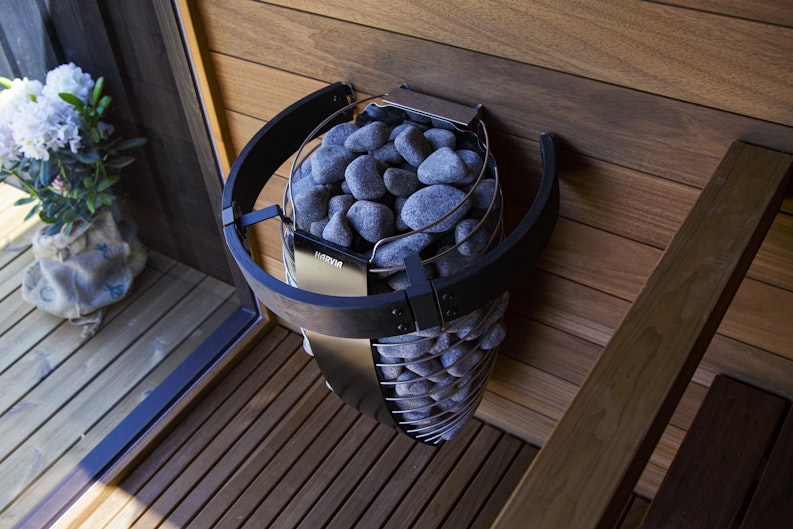 Complete your sauna experience with Spirit accessories
The Harvia Spirit can be equipped with an optional safety railing that accentuates the design of the heater. An embedded flange is also available, which enables the heater to be installed within the sauna benches.