"I've come to deeply appreciate sauna. I think it's been something that instantly grew on me and it only deepens as time goes by."
Our bodies and minds sense this experience before we get to express it verbally. We often don't even talk about it. We just let ourselves be immersed in it.

The Healing with heat short film is an exploration without words. The interplay between movement, sound, and light in the film allows us to deep dive into a multisensory experience that is highly personal.
"The overwhelming physical sensation of heat cleanses my mind by momentarily depriving me of the ability to focus on other sensations and thoughts. Although the heat briefly strains the body, the mind benefits greatly. I feel that I am better able to focus on the more important things in my life." 
"Healing with heat makes me feel like my blood vessels are opening up – letting blood heal, energize and relax my whole body. The intensity of the heat also prompts my mind to let go of any extra thoughts, leaving me with a clear mind afterward."
Feeling tingles in the body, deep breaths, weightlessness, meditative vibes, and serenity are all possible sensations one might expect from this film as well. It is an imaginative exercise of being in a hot sauna, translated into moving images and sounds.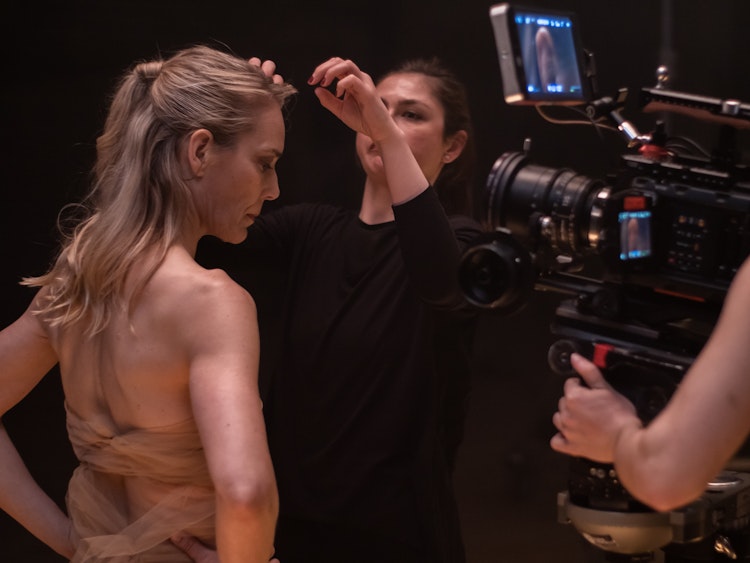 "The essence of our art is to bring feelings to the surface so that people don't need to think about it in words – instead, they can simply connect to the sounds and movement in an intuitive way."
The film is an artistic study that brings to life how healing with heat feels like, in a unique interpretation and collaboration between a ballet dancer and choreographer Minna Tervamäki, sound artist and designer Ava Imogen Grayson, lighting designer Ville Tolvanen and director and cinematographer Vanessa Vandy.
"We wanted to create a space for each person to have their own experience, in the same way that being in a sauna is a different experience for each of us. My first impression when I saw the film was a very powerful experience, I got goosebumps. The sounds, visuals, lights, movements, and facial expressions draw you in. It is a holistic piece of art that invites you to feel and reflect for a few moments."