We know sauna is part of a healthy lifestyle – sauna is known to relieve muscle tension, purify the skin, relieve headaches, reduce the effects of a head cold, strengthen the immune system, help achieve deeper sleep, and more. Despite the sauna's reputation and centuries of use, there has still been a shortage of conclusive systematic research findings to support its prescriptive usage. The landscape of sauna research is changing, however, as a new study from Finland is revealing the sauna's impressive effects on the cardiovascular system. 

Even as early as the 1940s, the sauna was becoming a hot topic in health & wellness research. Early German researchers speculated that sauna bathing could induce beneficial activity in a number of cardiovascular functions, enhancing overall health and thereby strengthening the defense systems [1].  

Unfortunately, what has changed since then, has been the rate at which cardiovascular health has declined throughout the past few decades. Cardiovascular disease (CVD) has become increasingly common, as a large population of adults, adolescents and children are not physically active enough [2] to achieve the health benefits of exercise, despite its well-documented benefits [3, 4]. In addition, untrained sedentary individuals and populations with low exercise capacities may not have the motivation, tolerance, and/or levels of cardiorespiratory fitness (CRF) required to meet the minimum threshold necessary for exercise-induced adaptations [5], which underlines the urgent need for possible alternatives, both as an adjunct to exercise, as well as a potential gateway to better cardiovascular health and lifestyles. 

However, new research suggests that the sauna in combination with exercise is more effective in strengthening the cardiovascular functions of the average population than exercise alone. 

Dr. Earric Lee, an exercise medicine and health science researcher at the University of Jyväskylä led the study which was published in the American Journal of Physiology-Regulatory, Integrative and Comparative Physiology. 
Key highlights
The cardiorespiratory disease remains one of the leading causes of death worldwide

Increased frequency of sauna bathing is associated with a reduced risk of cardiovascular diseases 

A new study shows that exercise and sauna together reduce the risk of arterial diseases by improving endurance, lowering blood pressure, and lowering cholesterol levels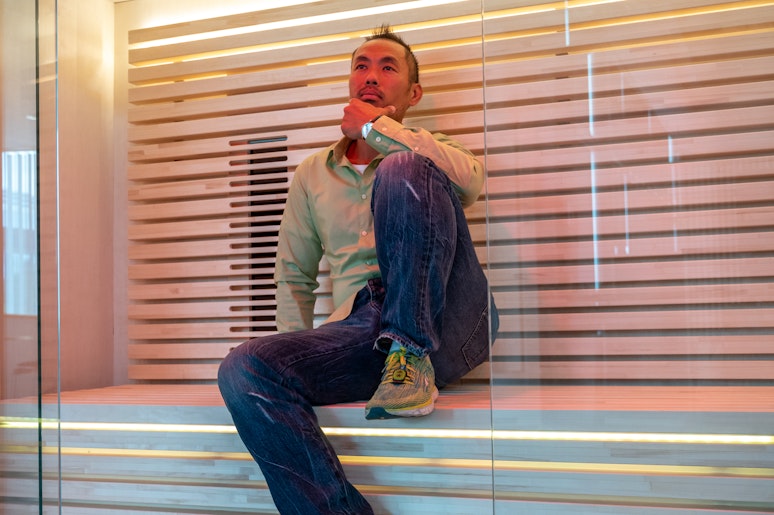 I started using the sauna two decades ago when I was still a competitive athlete to aid recovery, and for muscle relaxation. Back then, I had no idea that the sauna originates from Finland. I did not have regular access to a sauna once I ended my athletic career, but I would use it whenever I had the opportunity. When I came to Finland in 2015, I realized that they were everywhere, so I started using them more frequently.
Earric's most recent research has found significant benefits for the cardiovascular system, when exercise and sauna become part of an average individual's weekly routine.  
Cardiorespiratory fitness is often a major determinant for the average person who wants to improve their overall health and quality of life. CRF is commonly quantified by the measure of maximal oxygen uptake (VO2MAX), and is a representation of the maximum aggregated capacity of 1) the pulmonary system for oxygen uptake, 2) the cardiovascular system for the transportation of oxygen, and 3) the muscular system to utilize the oxygen, in sequence [6]. However, the maintenance of optimal cardiovascular system function also involves other key indices such as blood pressure and lipids, which are CVD risk factors as well.
Improvements in each of these metrics were found in Earric's most recent experiment, where he and his team studied the effects of sauna bathing throughout an 8-week period. Participant groups included non-regular sauna users who were sedentary adults with at least one CVD risk factor. Participants were randomly assigned into either a sedentary control group, an exercise intervention group (EXE), or a group that performed the same exercise intervention followed by traditional sauna bathing (EXS). 
The effects of regular sauna bathing in conjunction with exercise on cardiovascular function: A multi-arm randomized controlled trial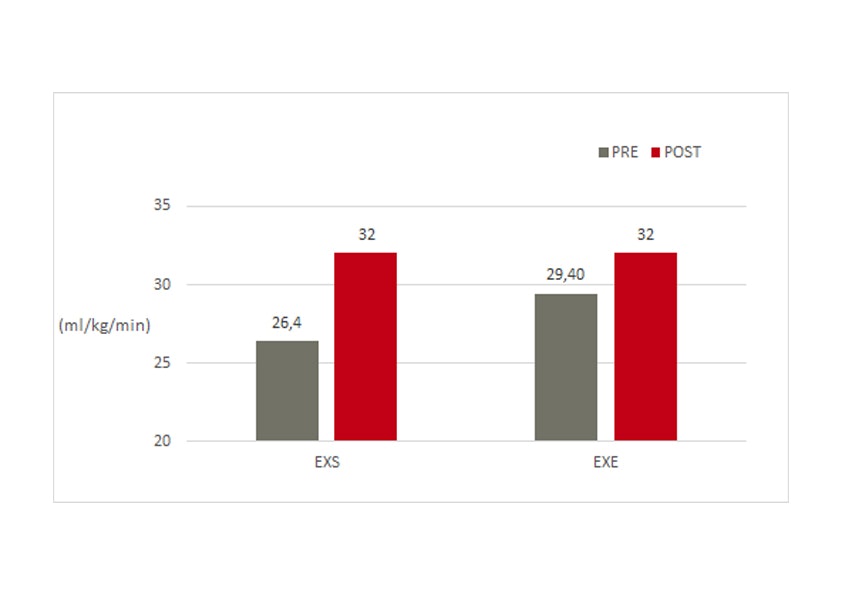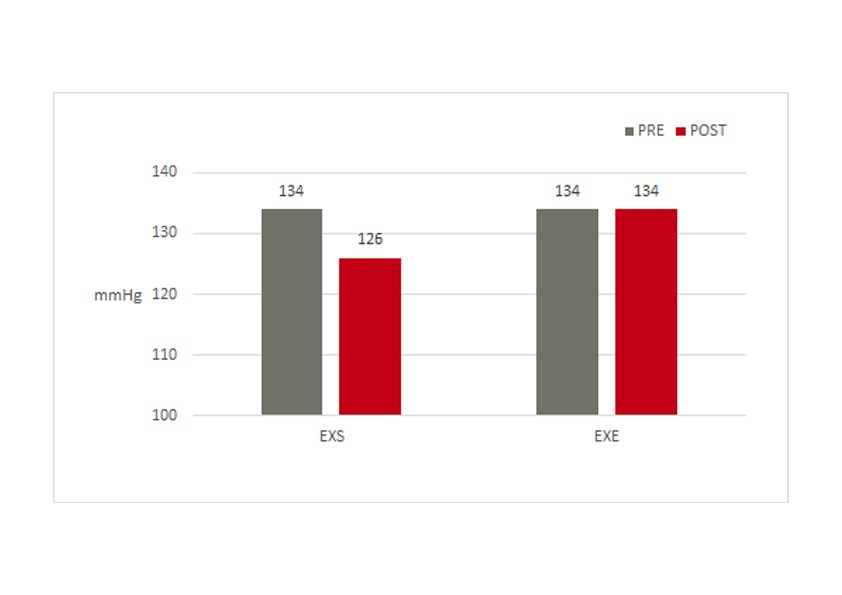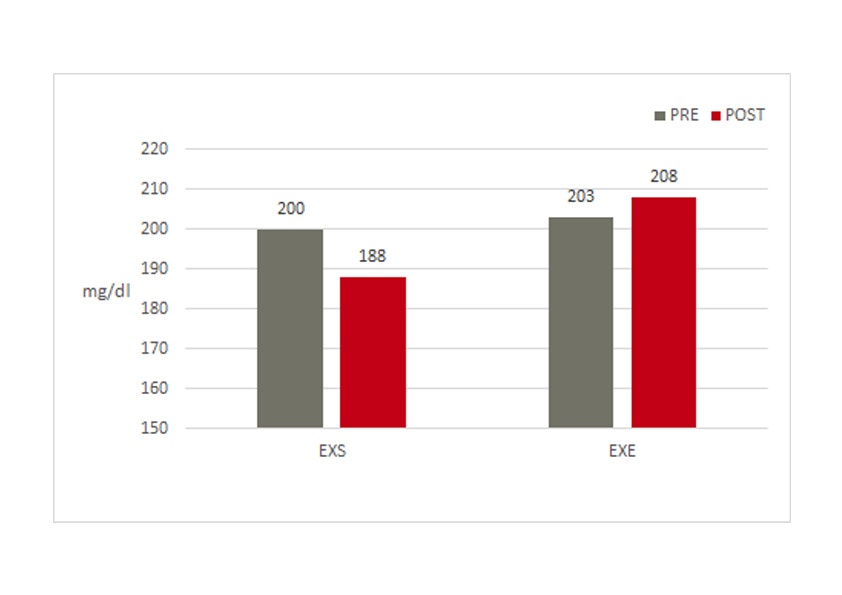 Conclusion:
The addition of a regular 15-minute sauna bathing post-exercise substantially improved cardiovascular fitness, lowered systolic blood pressure, and reduced total cholesterol over regular exercise alone.
Why is this the case?
What we know from the literature is that the post-exercise period is what is known as a 'window of opportunity, where there is enhanced insulin sensitivity and blunted blood lipid levels [7]. This presents itself as an ideal opportunity for conjunctive interventions such as sauna bathing to act synergistically. In addition, angiogenic factors are also elevated during the post-exercise period, and thus altering blood flow or oxygen delivery post-exercise can have an additive or complementary effect. This is a postulation that is supported by the findings from our study. Sauna bathing is known to alter blood flow rather drastically, which is why the study's findings support the use of regular sauna bathing post-exercise for additional benefit compared to regular exercise alone.
Including sauna bathing as part of the post-workout routine may help provide benefits similar to the results seen in Earric's study. Other research points to adding a sauna routine of 2 - 3 days per week, as a minimal effective "dose" for the average person. If we've learned anything from the past few decades of research, it's that our health is in our hands – and it is dependent on the habits we practice every day.  

For a habit that is safe, simple, and pleasant, it's no wonder that sauna bathing continues to gain scientific support as a routine wellness practice. 

Disclaimer: There is no financial relationship or otherwise between Harvia and any of the members of the study's research team. The study, and the study's main author Earric Lee, was not supported by Harvia or any sauna-related company in any manner. As such, there is no conflict of interest. 


Read Lee's research article here 
Other references:
[1] Ernst, E. (1989). Sauna - a hobby or for health?. Journal of the Royal Society of Medicine, 82(11), 639-639. 
[2] World Health Organization (2020). Physical activity: Fact sheet. Retrieved from https://www.who.int/news-room/fact-sheets/detail/physical-activity (5th May 2022) 
[3] Fried L. P. (2016). Interventions for Human Frailty: Physical Activity as a Model. Cold Spring Harbor Perspectives in Medicine, 6(6), a025916. 
[4] Warburton, D. E., Nicol, C. W., & Bredin, S. S. (2006). Health benefits of physical activity: the evidence. CMAJ : Canadian Medical Association Journal, 174(6), 801–809. 
[5] National Center for Health Statistics (US) (2017). Health, United States, 2016: With Chartbook on Long-term Trends in Health. National Center for Health Statistics (US). 
[6] Poole, D., Wilkerson, D., Jones, A., (2008). Validity of criteria for establishing maximal O2 uptake during ramp exercise tests. European Journal of Applied Physiology. 102:403-410. DOI 10.1007/s00421-007-0596-3 
[7] Luttrell MJ and Halliwill JR (2015). Recovery from exercise: vulnerable state, window of opportunity, or crystal ball? Front. Physiol. 6:204. doi: 10.3389/fphys.2015.00204