What inspired you to take a sauna tour of Europe?
We love the sauna, having been brought up in Harvia saunas back home in Finland. It's part of our regular routine to go to the sauna, and we wanted to take this experience to people in Europe. We also wanted to use our summer holiday from university to travel and found the perfect way to do that and always have a sauna with us!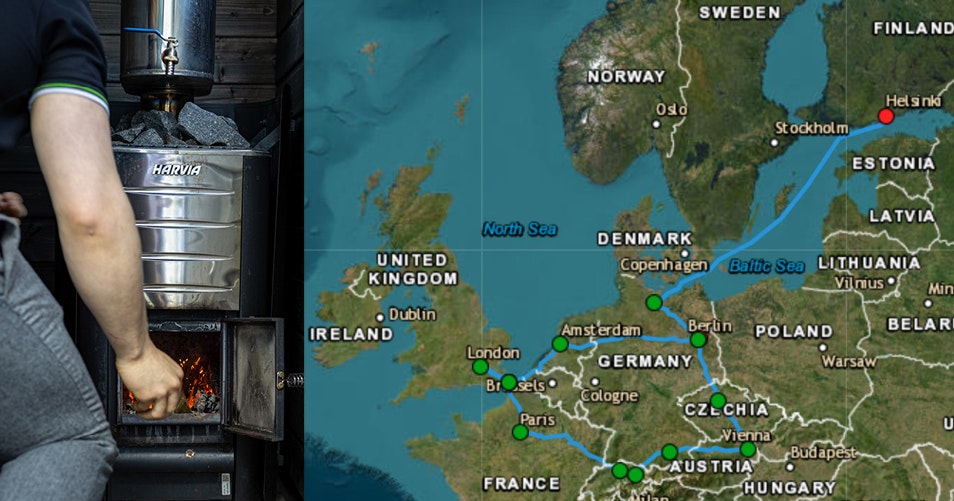 Which countries did you travel to?
We did a loop around Europe and travelled to 10 different countries; Germany, Holland, Belgium, Luxembourg, France, England, Switzerland, Liechtenstein, Austria and the Czech Republic. We chose this route because it was the logical one that allowed us to visit as many countries as possible and catch up with friends living in central Europe along the way.  
Readers might be surprised to learn that the first part of our trip wasn't by car, but by ferry from Finland to Germany across the Baltic Sea. The ferry trip was smooth but took nearly a day and a half!
Why did you choose to partner with Harvia for this trip?
Harvia has been in our lives since we were children. All our families have Harvia saunas because they're good quality and long-lasting. We wanted to support Harvia and take the best sauna heaters on our Europe trip!
Why did you take two sauna heaters for your one sauna?
We took both the Harvia Vega Compact electric heater and the Harvia M3 wood-burning heater for practical reasons. The burning of wood is restricted in some of the countries we travelled to, and we didn't want that to stop us from having a sauna. Both the Harvia Vega and Harvia M3 are compact heaters that give great sauna steam, which is why we chose those models.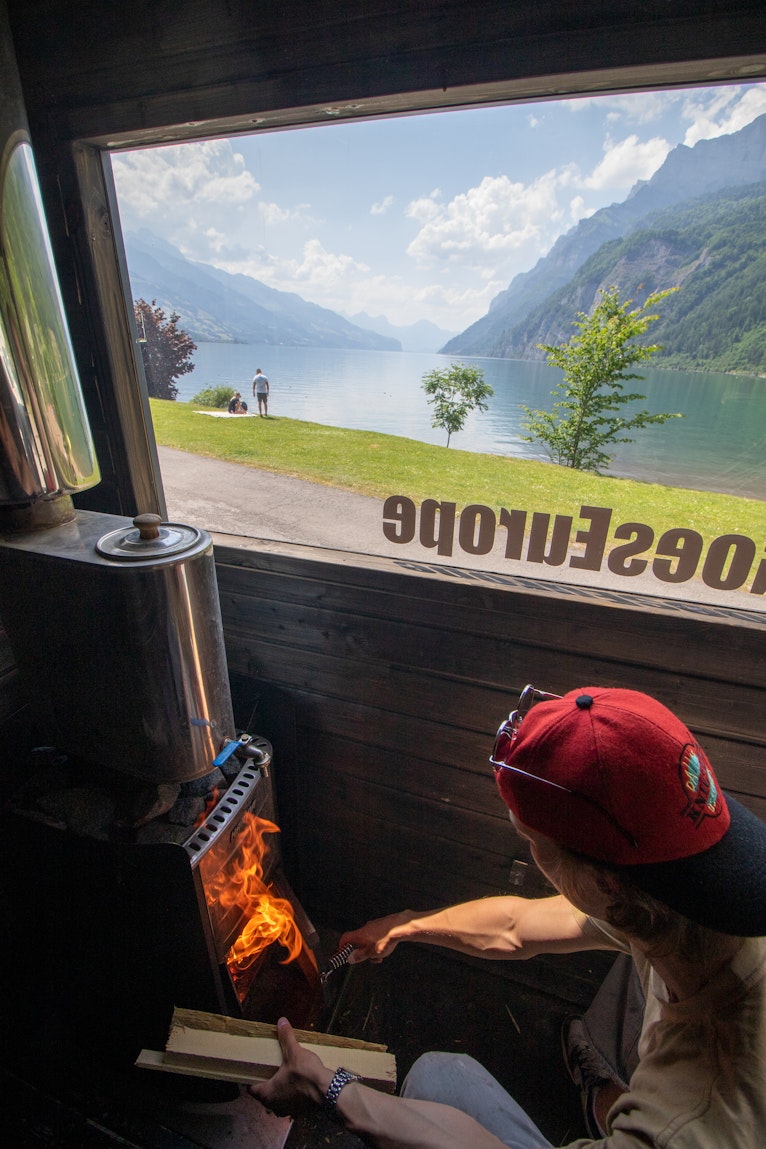 What were some of your most memorable moments from the trip?
Taking a sauna by the Eiffel Tower at night was incredible. The tower was lit up and make an incredible backdrop to an epic sauna session.
We visited the Finnish Embassy in Berlin to talk at an event of the Diplomatic Sauna Society. This is a regular event at the Finnish Embassy in Berlin and is designed to help showcase the great healing benefits of Finnish sauna to Embassy guests.
We also took part in several summer party events with student societies around Europe, such as in Rotterdam and Vienna. Guests could visit the sauna, and we got the opportunity to talk to a lot of young people about the benefits of regular sauna sessions, such as improved recovery after a workout.
Finally, we shared a sauna session by Lake Obersee with a gentleman from Italy. He thought the sauna was incredible, and the view made it even better.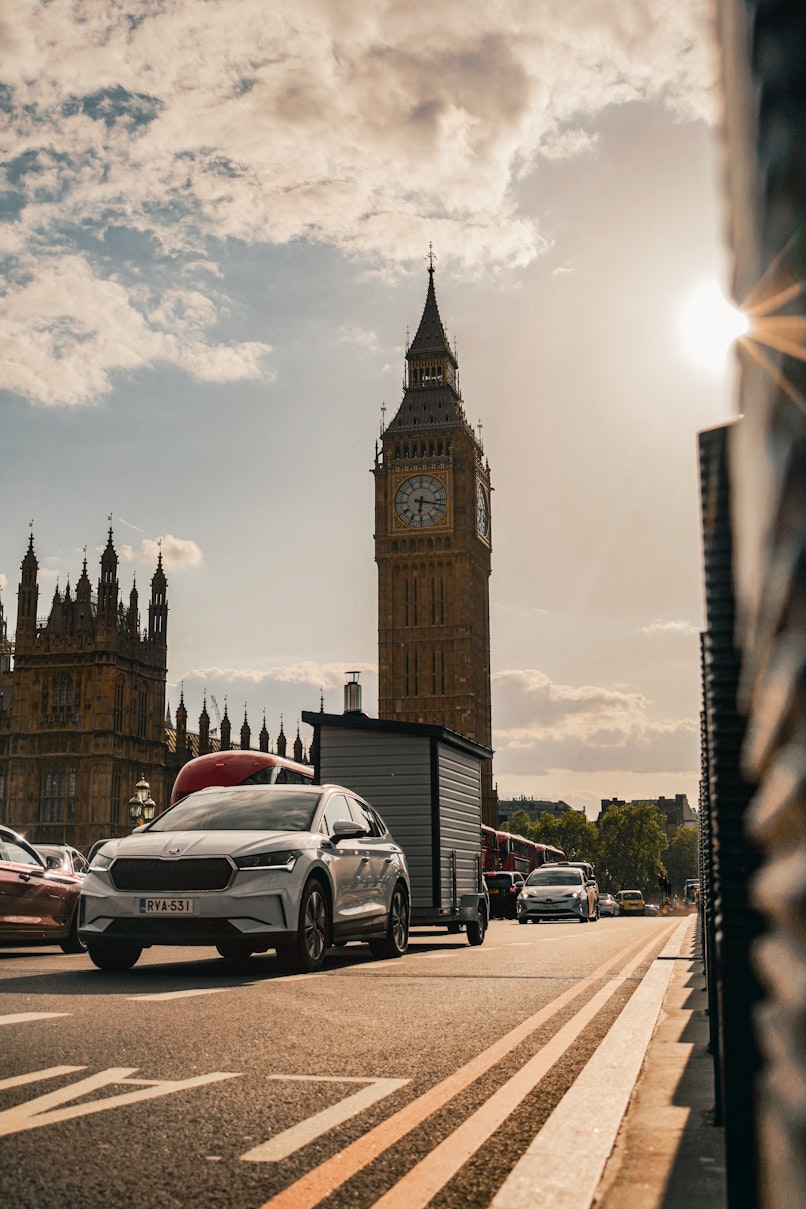 What challenges did you face on the trip?
Navigating big cities with lots of traffic with a sauna trailer was difficult. It was tough to manoeuvre the car and trailer in some places, particularly in the UK. It was also occasionally a challenge to find parking and charging points for the car.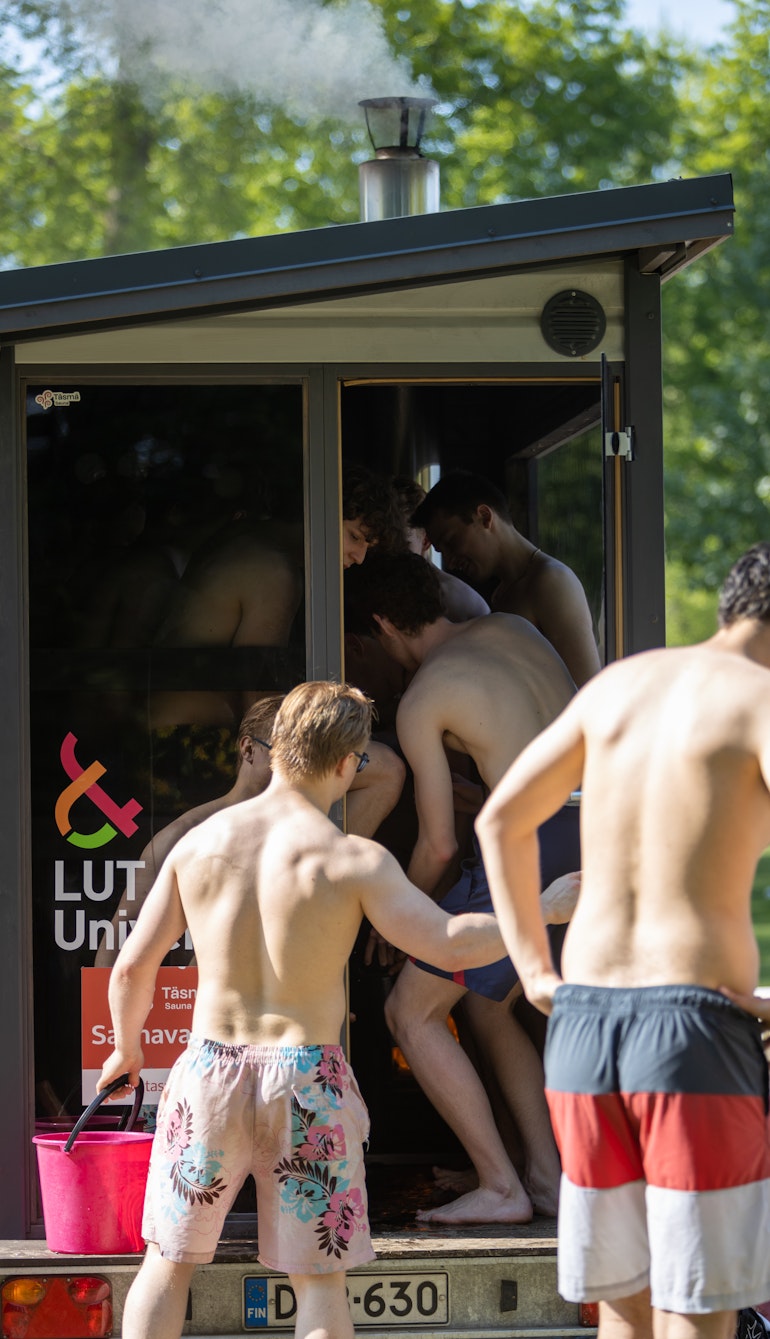 Did anything surprise you on your trip?
We were surprised by the number of non-Finns interested in trying the sauna. Although we met a lot of Finns on our trip, many people wanted to try the sauna out for the first time. Everyone said how much they enjoyed it.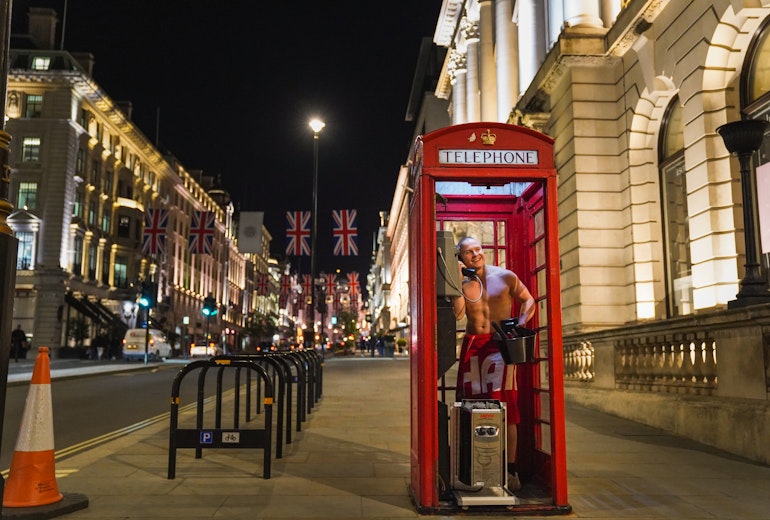 What advice would you give people wanting to do a similar sauna trip through Europe?
We recommend others to plan enough time for the trip. Six weeks was too short a trip to see all the places we had planned to visit and didn't allow for much room for delays or unexpected stops.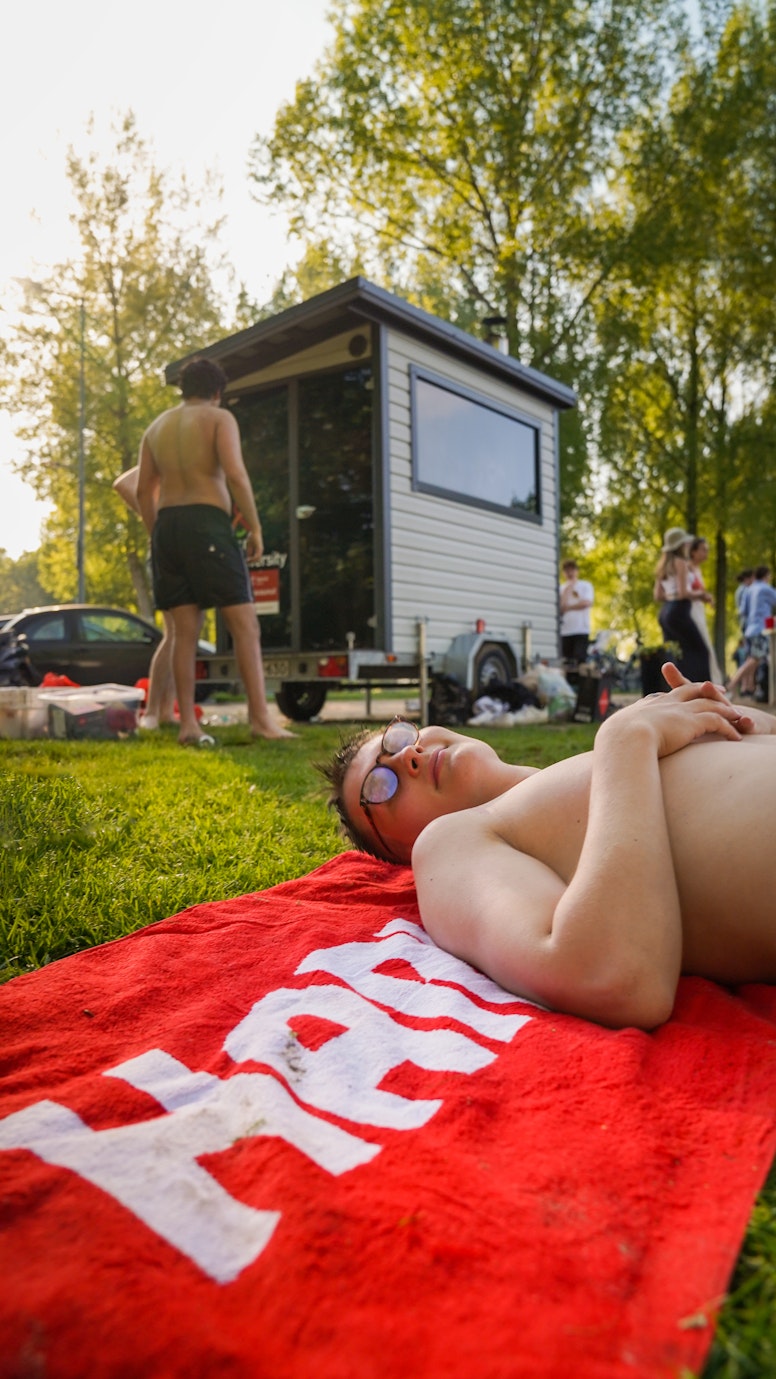 Did this trip bring you closer together as friends, or challenge your friendship?
It brought us closer of course. What would be a better way for friends to spend some time than travelling around and going to the sauna!