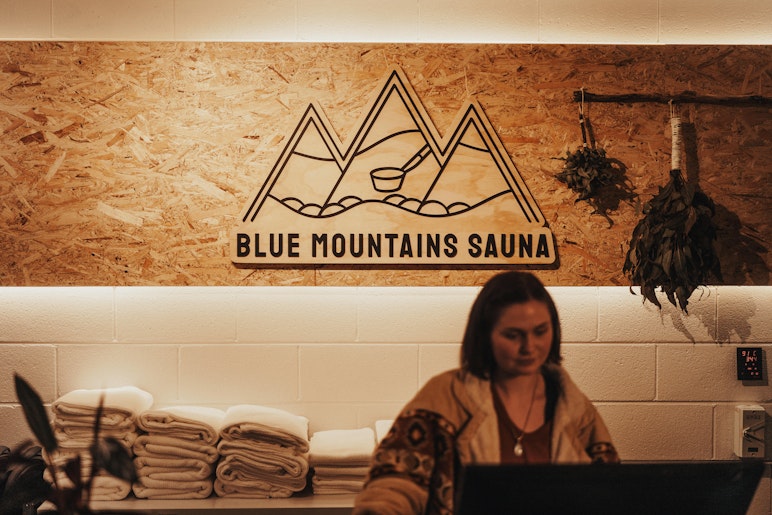 Blue Mountains Sauna: Inspired by a childhood in Russia and Germany
Inga: I grew up in both Russia and Germany, where sauna is a big part of daily life for a lot of people. I was six months old when my parents took me to their local banya in Siberia, northern Russia. When we moved to Germany, going to the sauna remained a weekly ritual for the whole family. Sauna culture is different in Australia. The saunas aren't as hot as the ones I've experienced in Russia and Germany, and you're often not allowed to throw water onto the rocks. Before Blue Mountains Sauna, I often longed to go to a dedicated sauna facility where there's a hot sauna and space to relax and enjoy the benefits of good heat on a regular basis.
Nikita: I first tried sauna at a friend's house when I was 13. My friend and I would try and out-sauna each other then jump into the cold pool! The sauna was typical of all Australian saunas, though. Through Inga I've grown to appreciate the qualities of a good sauna experience and become passionate about creating a new sauna culture in Australia.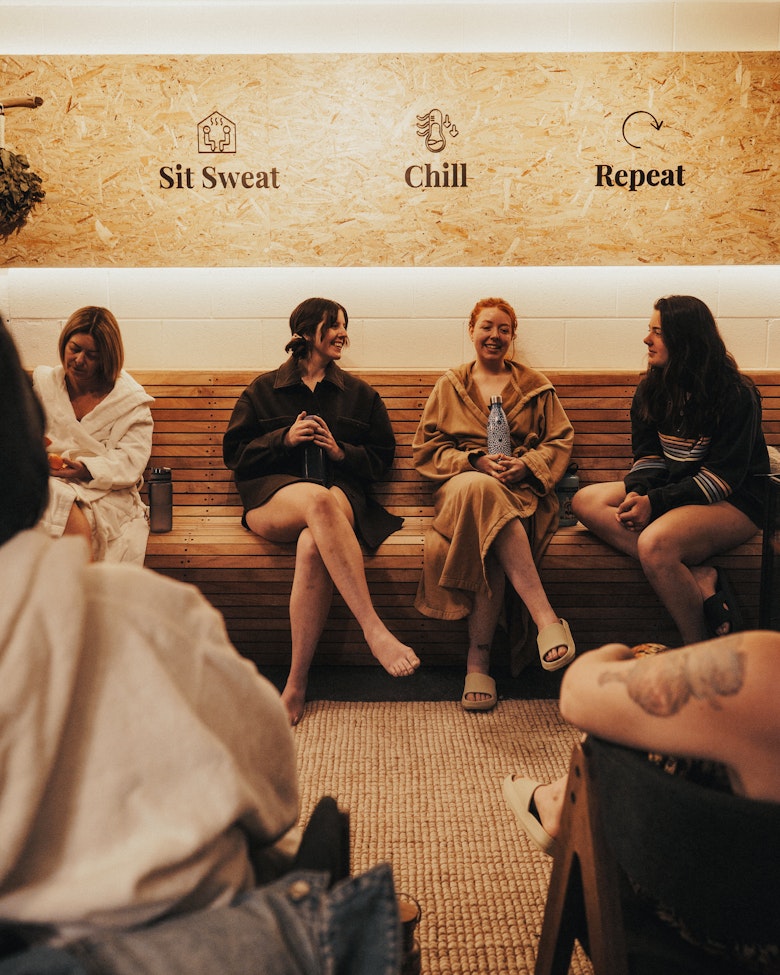 The sauna location was an accidental find
Inga: Nikita and I were walking around Leura, a suburb of the Blue Mountains. On a whim, we went to check out a climbing gym that was opening soon. As it turned out, the facility had some extra space, and our sauna dreams began becoming a reality from that moment onwards.
We jumped straight in and signed the lease on May 22 2022. We converted the space into a sauna, resting area, changing area and reception. The sauna used to be a kitchen with a large window! Three months later, on August 22 we opened our doors and started sharing the good heat!
#healingwithheat with the Harvia Legend electric heater
It was particularly important to us to feature a high-powered sauna heater capable of achieving 100C (212F) or more. We also wanted a WiFi-enabled heater for safety and ease of use, as this means you can turn the sauna on and off remotely. We chose the Harvia Legend not only because it looks so fantastic, but because it has a lot of rocks, which means it retains heat more economically. Also, since Harvia is a reputable brand we knew their products would give us the good steam we're after!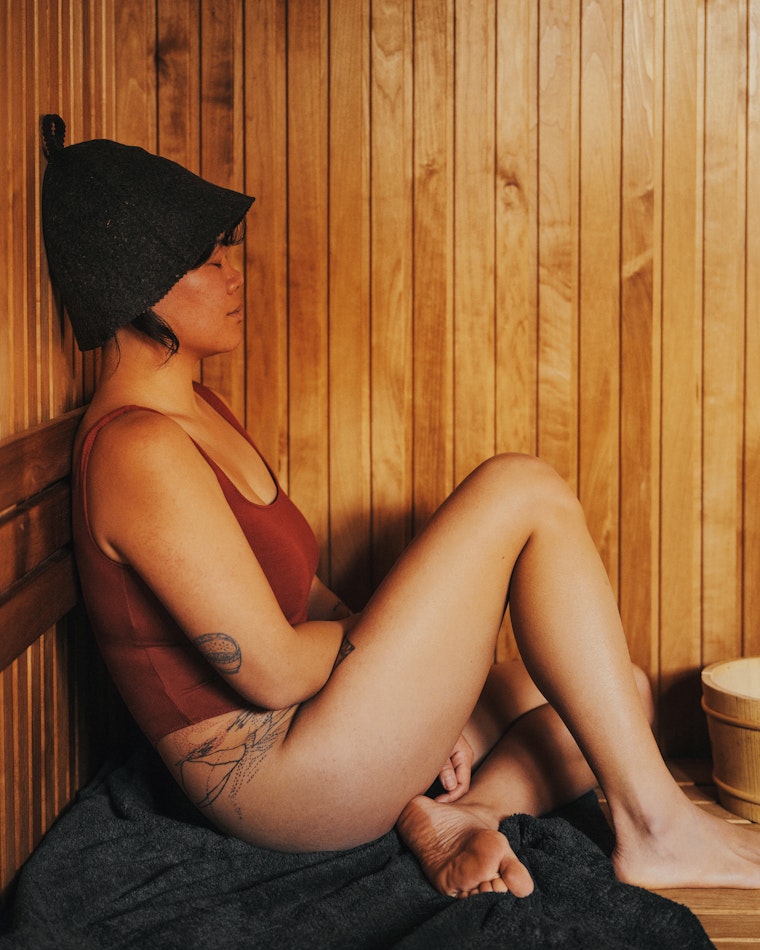 A combination of conscious design choices
We were very particular with the wood choice, bench design, layout and heater choice. Heat, steam and ventilation were the factors we considered to ensure the sauna met an authentic Finnish sauna standard. We decided on heat-treated aspen wood for the benches as this has great anti-bacterial qualities and is also neutral for people who have allergies.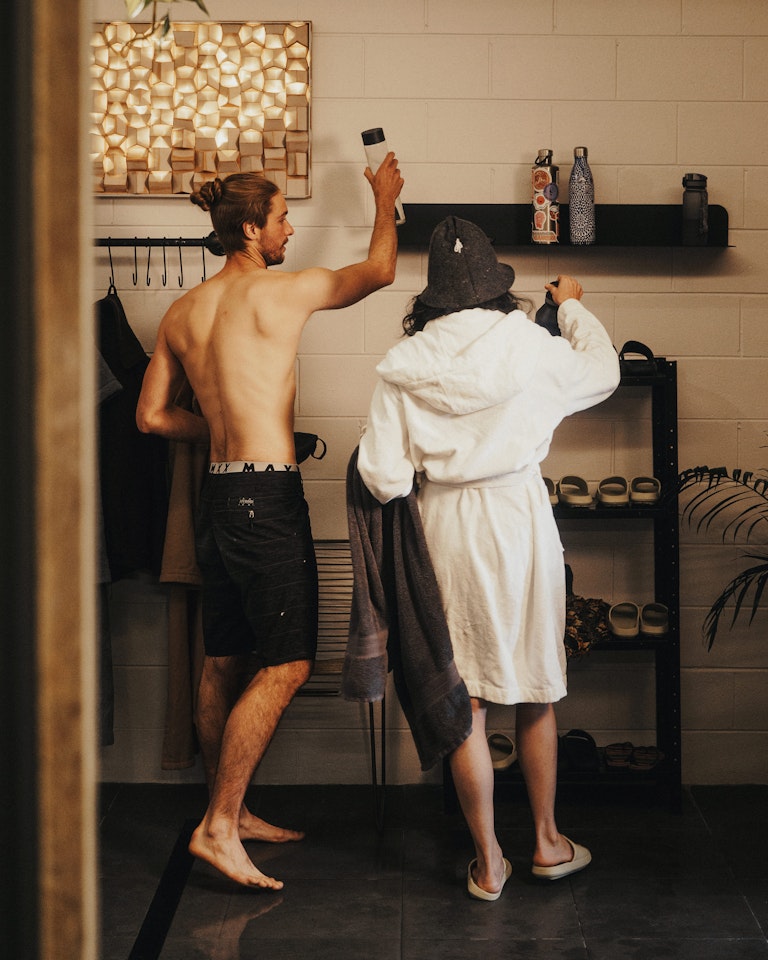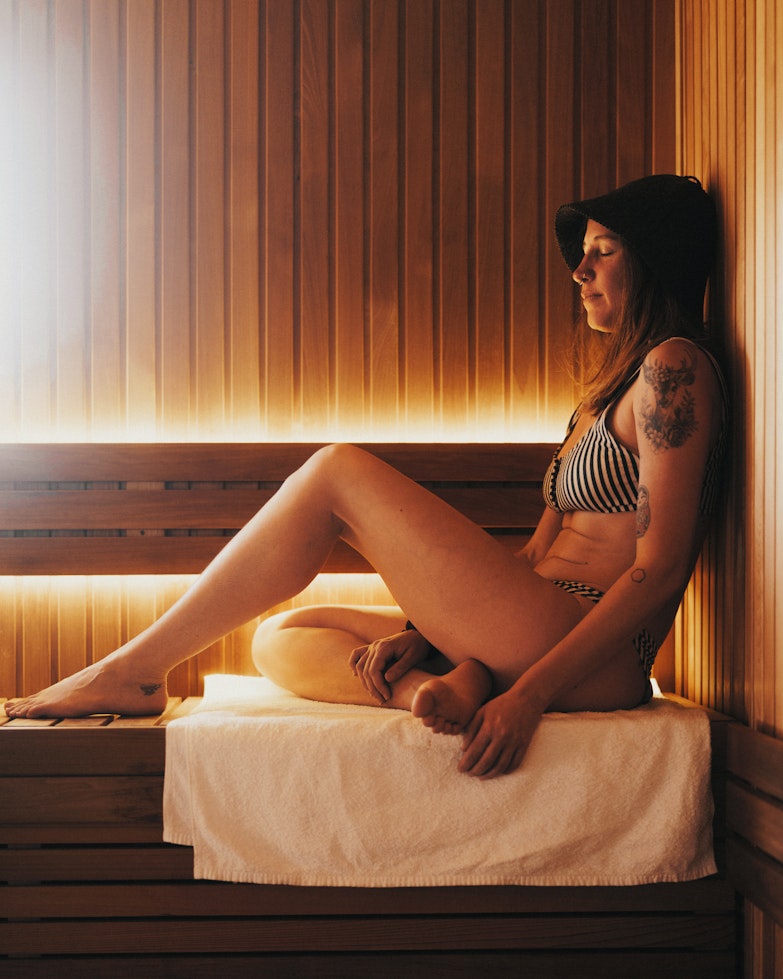 A refreshed mind and body thanks to sauna
Inga: I often use the sauna with intention. Whether it's the first thing in the morning to refresh my mind before work, a quick session in the middle of the day for muscle recovery, or a couple of rounds at night to have the best sleep, sauna gives my body and mind exactly what it needs, when I need it.
Nikita: I really enjoy the full body and mind relaxation and recovery I get from the sauna. The sensation of my heart beating strongly after a cool down and the natural high is definitely addictive. I prefer going to the sauna in the morning as it lets me start the day right.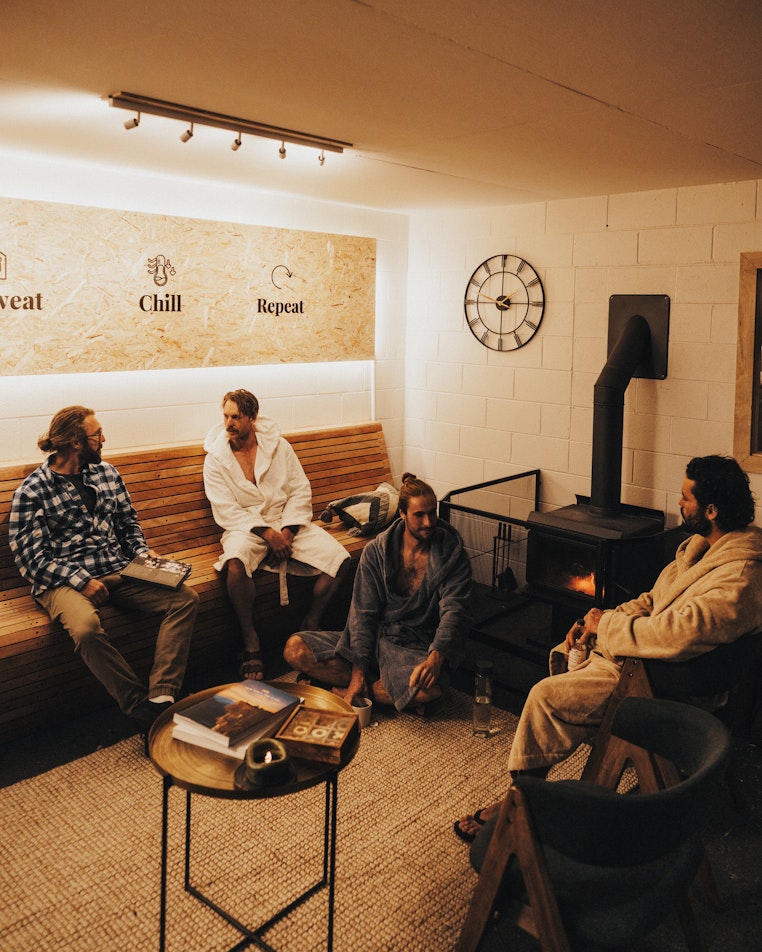 Everyone can sauna
Sauna is for everyone and in the sauna everyone is equal. Children are welcome to our regular 'Sit, Sweat, Chill, Repeat' sauna sessions, accompanied by an adult. We also run certain sessions for adults only.
Our sessions run for two hours which allows our guests to slow down and enjoy multiple rounds in the sauna. A lot of our locals are on unlimited memberships and often come in even just for one round early in the morning before starting their day.
Blue Mountains Sauna is expanding!
Blue Mountains Sauna Leura is expanding to feature more saunas. Another location is opening in the state of Victoria, Australia. Visit https://www.bmsauna.com.au/ for more information.