What inspired you to build a sauna mancave?
I've been a car guy since I was young.
I've accumulated several cars, so it was pretty clear that if I build a mancave, it should have a motoring spirit!
It was equally clear that there would also be a sauna in the cave because that is very important to a Finnish guy's night out, even though the main building already has a Harvia Forte Always Ready heater.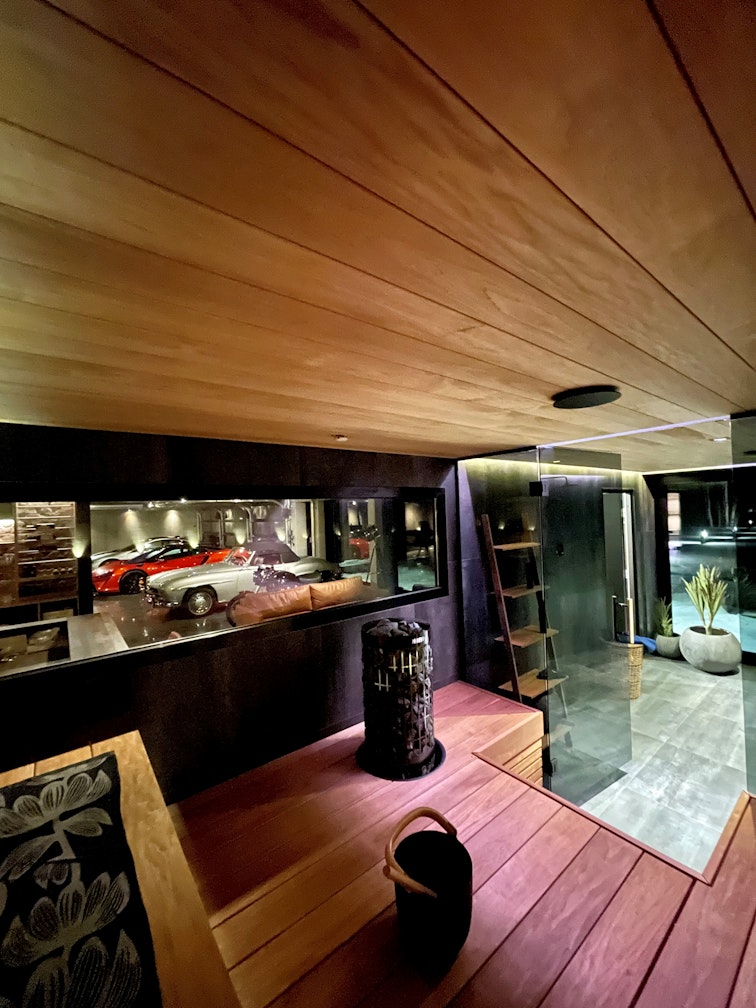 Who designed your sauna?
I did the planning along with my designer friend of mine.
Together we went through the feelings, as well as certain details that I wanted.
A local construction company implemented the plans. Construction of the mancave took about a year.
Why is sauna important to you?
The sauna relaxes, and your thoughts reset when you're in the sauna. You feel both physically and mentally relaxed after sauna. 
Because everyday life is quite rushed, I have perhaps been to sauna less than I would like to, but I go to the sauna on weekends and even twice a day when I'm on holiday.
On weekdays, such as after working out, it is more convenient to heat the Harvia Forte Always Ready heater in the main building.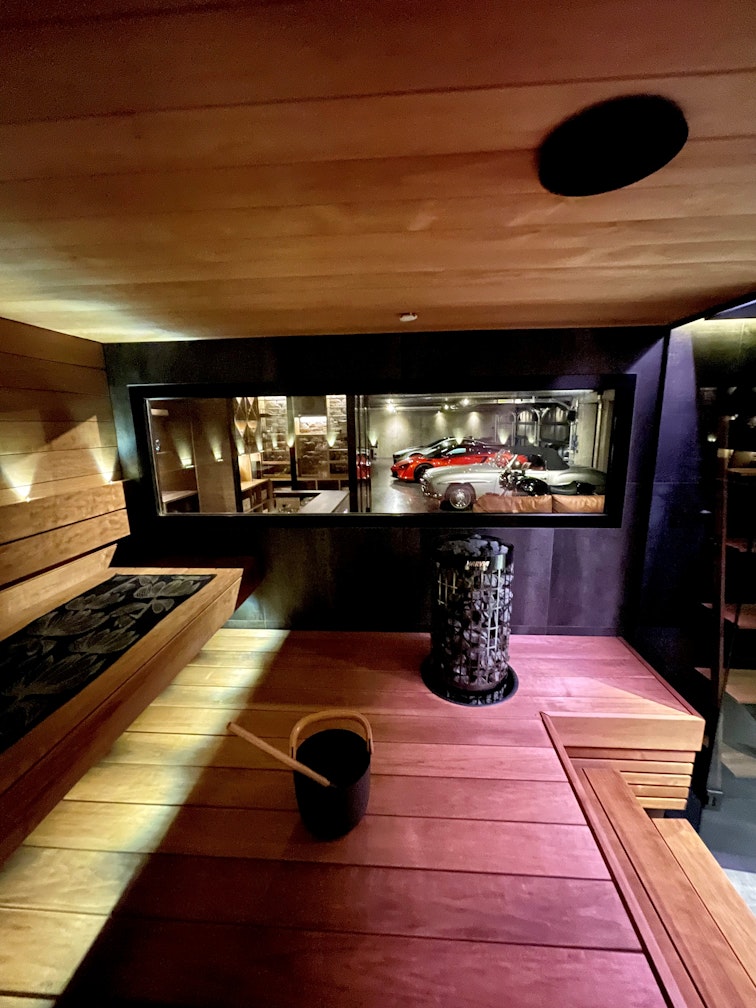 Why did you choose a Harvia Cilindro heater?
Harvia Cilindro is a good-looking heater!
The second sauna in my home already has an Always Ready heater from Harvia, which has worked well.
Harvia's regional sales manager helped in choosing the heater.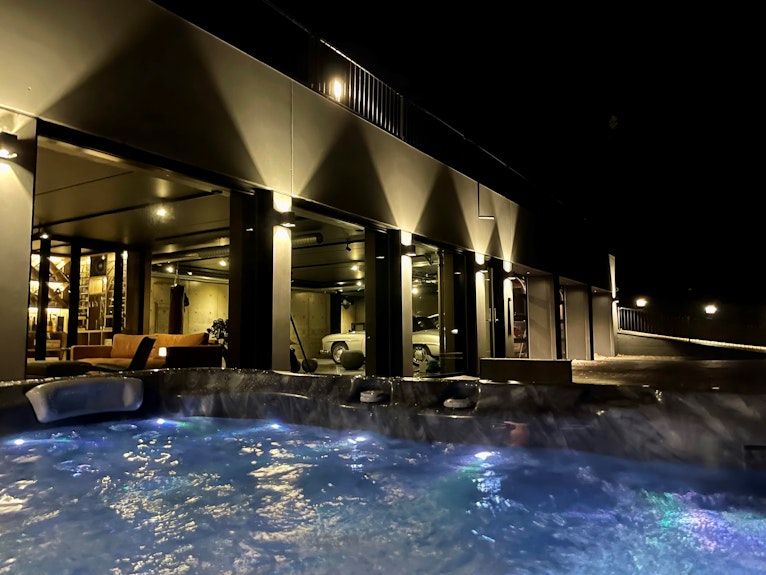 Apart from a great sauna, what else does your mancave have inside it?
The cave is in the basement of my home in Joensuu, Finland. It has a bar, a wine cellar, formula simulator and a fitness room. You can taste wines in addition to other sauna drinks and toll my motor vehicles, whether it's a motorcycle, an old car from the 50s or a new sports car.
You can also view the Pielisjoki river from the sauna. There is an indoor jacuzzi connected to the smaller sauna in the main building and an outdoor jacuzzi in front of the mancave.
Read more interesting articles here