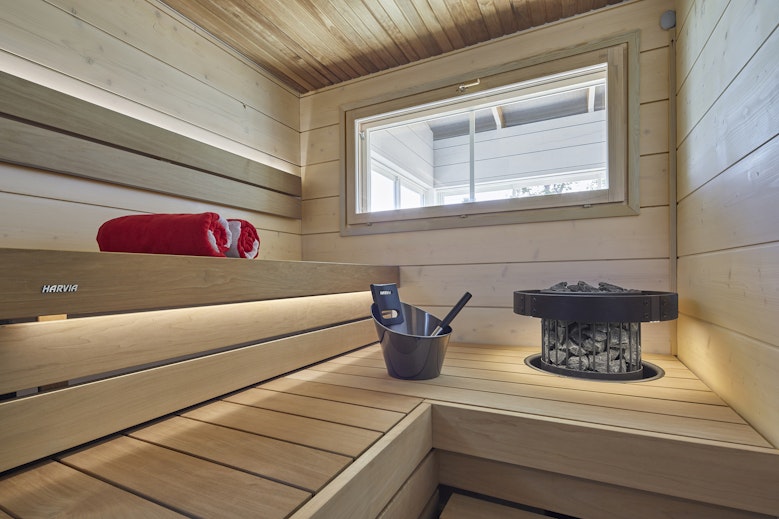 Purification of body and mind in a seaside house
For the owners of Villa Aurora, this was the first house-building project. Loviisa's housing fair area is attractive because of the proximity of the sea and the possibility of combining home with summer cottage-like living. The wish is for a relaxed life and everyday luxury in a seaside house.
The residents of Villa Aurora said this about their relationship with saunas: "Going to sauna is a Finnish, ancient rite of purification. We want to take a sauna as often as possible, and the most important thing in sauna is relaxation and purification. Along with the sweat, the stress fades away and not only the skin but also the thoughts are cleansed. The sauna is a sacred thing, the wisdom of which can also be sprinkled into everyday life.
The sauna is an important part of life and our family culture. We value the Finnish sauna culture. We wanted an electric heater for our house, because it is easy and effortless and enables daily sauna use."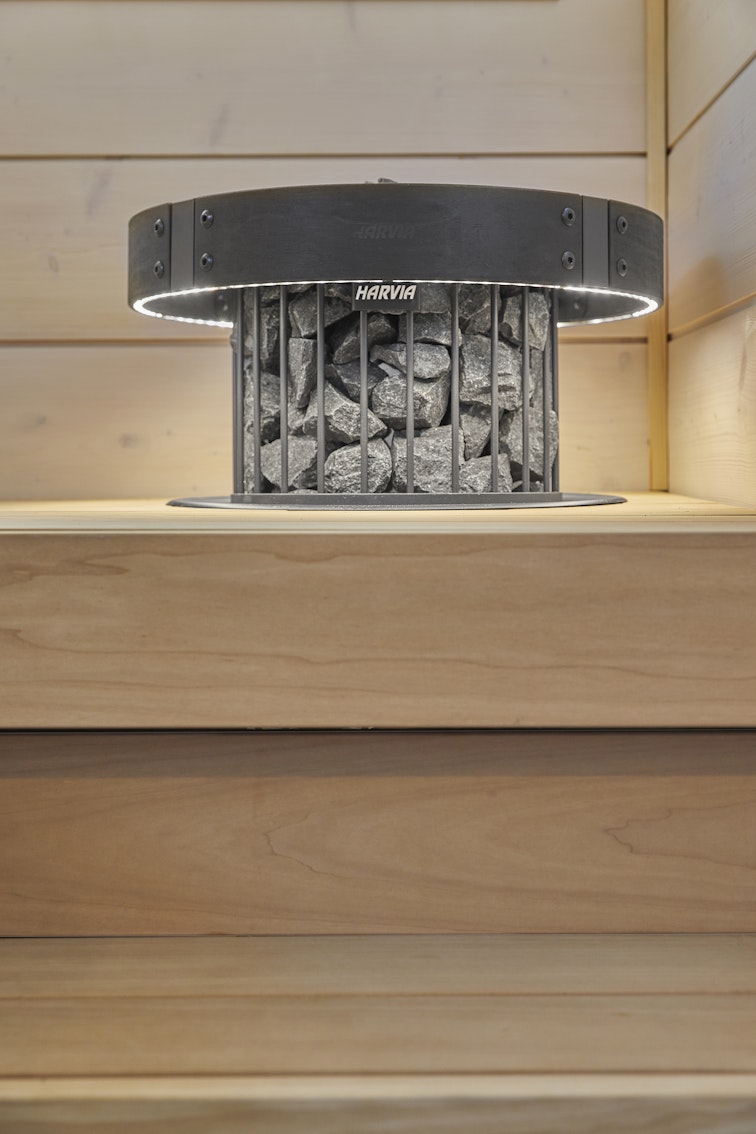 Enjoy the pleasure of exploring the sea
In the design of Villa Aurora's sauna, a solution was sought that combines visual beauty, a sea view, the gentle touch of wood and, of course, good baths. The new residents describe the end result as "Simple, ecological and wonderful. The black heater brings nice steam, relaxation and, because of the sea view, allows the mind to calm and forget the rush of the day."
Heater and bench package with lighting from Harvia
The residents of Villa Aurora chose Harvia's overall solution because of its ease: "We got an excellent sauna start from Harvia. I had already liked Hietakari's glass walls and doors before, and ecological logs were chosen as the material for the house. We designed our sauna with the same themes. We aimed for an atmospheric, simply beautiful and ecological sauna.
Our small sauna is located in the outer corner of the house, so there are two log walls and the glass wall also contributes to the need for an efficient heater. That's why we chose Harvia's big Legend PO110XE heater in black. Power is needed for the heater, because the sauna has log walls and one glass wall. We also ordered the board package from Harvia because of its ease. For the northern shower and sauna rooms, we chose as the ceiling panel a continuous heat-treated aspen panel from room to room to bring unity and visuality. The lighting comes indirectly with LED lights, where one is around the heater, and the others under the benches, and one in the backrest and one at the edge of the ceiling."
The straight repeating lines of the benches from the Harvia Block Extend collection create a neat look for the sauna. You can choose aspen, tar alder and heat-treated aspen as material for the benches.