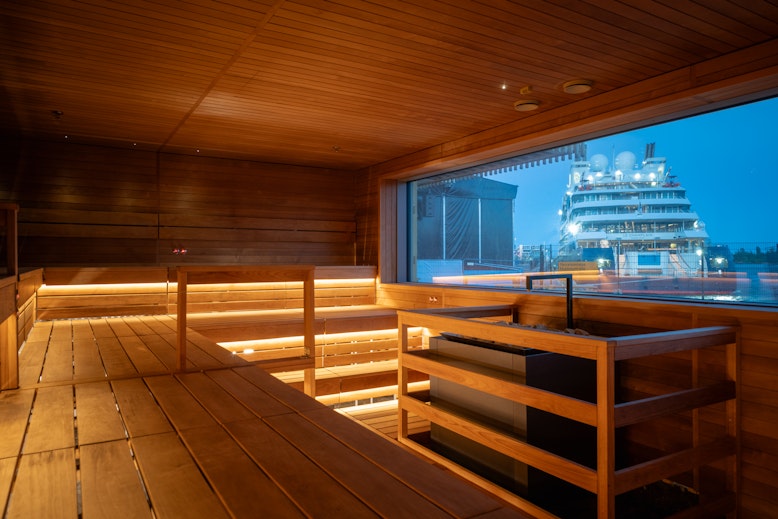 An oasis of relaxation with two outdoor swimming pools
This unique venue has indeed got plenty to boast about. Surrounding Allas Sea Pool are two swimming pools; one contains sea water from the neighbouring Gulf of Finland, whilst the other is filled with chlorinated water, kept at a balmy 27C/80F all year round.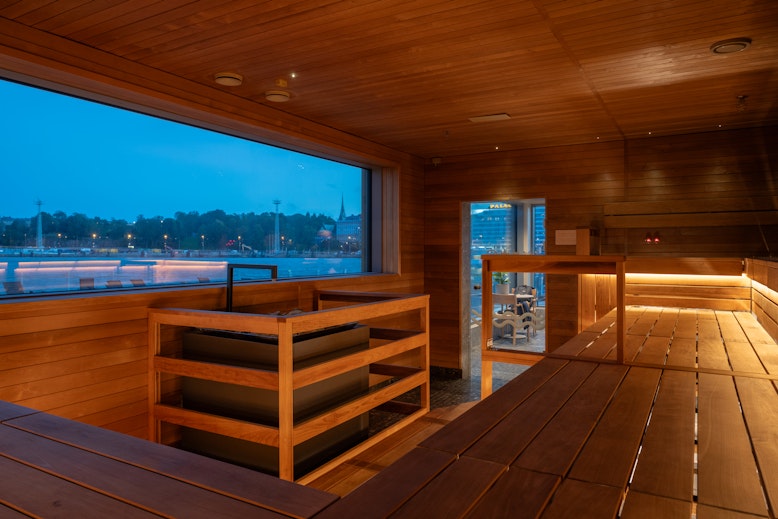 Two luxurious Harvia saunas for the ultimate healing with heat
From the pools, you can head to one of five saunas to enjoy the many benefits of healing with heat; improved sleep, better skin quality and even boosted cardiovascular function. The two Harvia saunas at Allas Sea Pool are specifically designed to help you make the most of these benefits, prioritising comfort, convenience and style.
The larger Harvia sauna is suitable for up to 30 people, while the smaller sauna, available for private bookings, comfortably fits up to 15 people.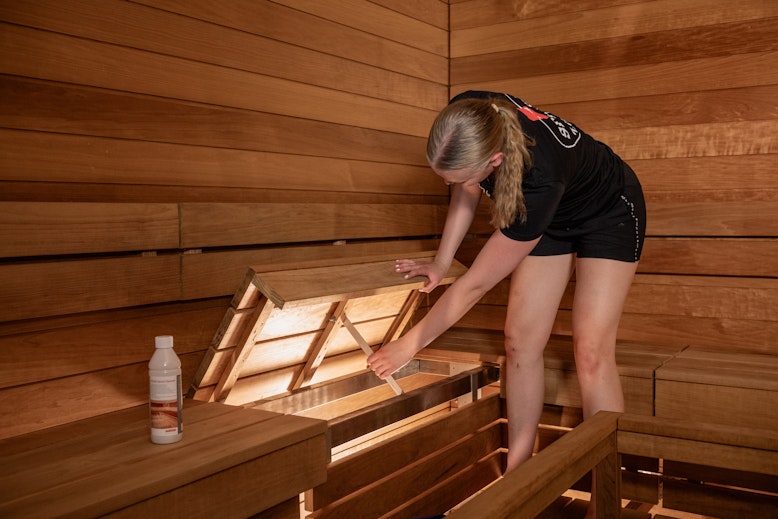 Harvia Heavy Duty benches are easy to maintain
The larger Harvia sauna offers breathtaking views from the wide panorama window. Harvia Heavy Duty benches line this expansive sauna. These benches are specifically designed to experience significant usage, and can also be folded upwards for ease of maintenance.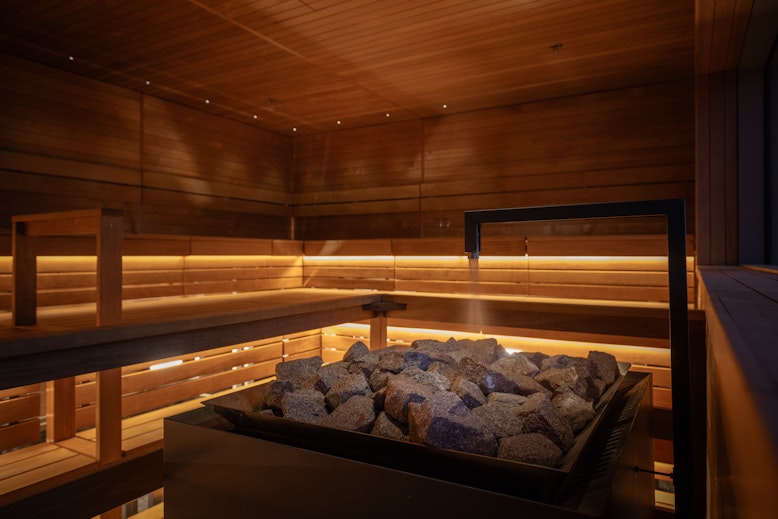 The Harvia Autodose makes creating the perfect steam simple and convenient
For extra luxury, a Harvia Autodose dispenses fragranced or pure water at the press of a button, conveniently located on the benches around the room. This elegant solution allows you to create your desired steam in the sauna whilst relaxing and enjoying the stunning scenery.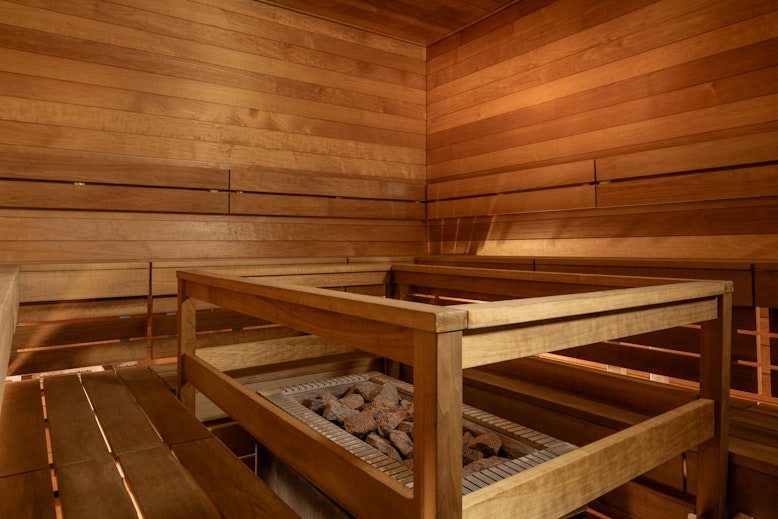 The Harvia Qube brings streamlined style into any sauna
The smaller, rentable Harvia sauna also features Harvia Heavy Duty benches and boasts a similarly stunning view of Helsinki's urban skyline. The heater in this exclusive sauna space is a Harvia Qube electric heater. The Qube's subtle appearance promotes relaxation of both body and mind with its streamlined design.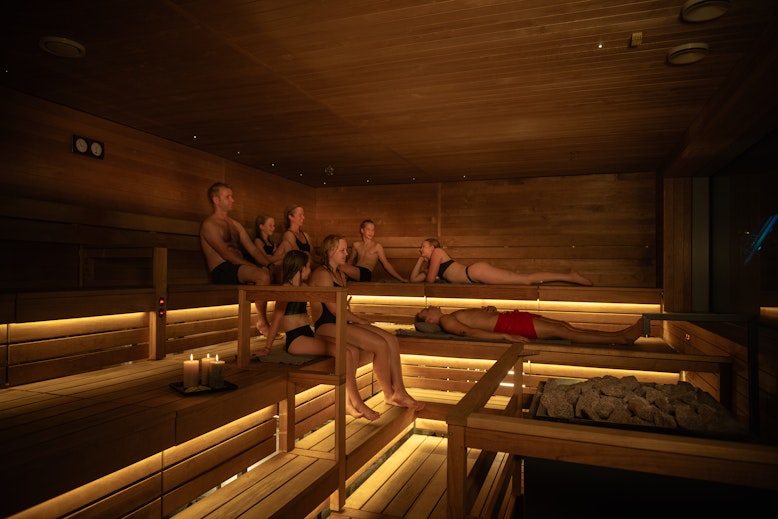 Families welcome at Allas Sea Pool swimming pools and saunas
The benches and heaters in Allas Sea Pool's Harvia saunas are specially designed for use in a commercial sauna space, bringing both longevity and luxury to this newly renovated sauna oasis. In keeping with both Harvia's and Allas Sea Pool's ethos, the saunas are open to spa and wellness enthusiasts of all ages.
Families are welcome to enjoy all that this stunning locale offers, including the healing with heat of Harvia saunas.