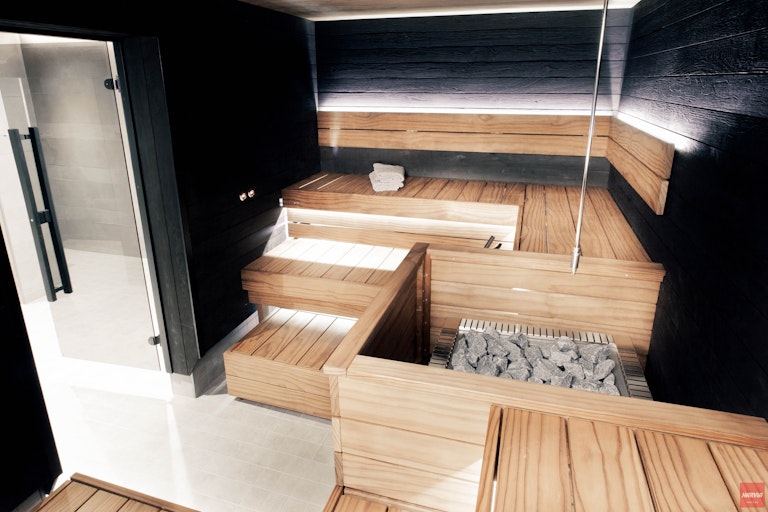 A consistent and high-quality customer experience is an important factor of success at Pickala Golf. We saw an opportunity to start developing our service offering and provide a more more holistic experience to our customers. In the future, everyone can finish a game round in soft 'löyly' in a Finnish Harvia design sauna.

Janne Pelkonen, CEO of Pickala Golf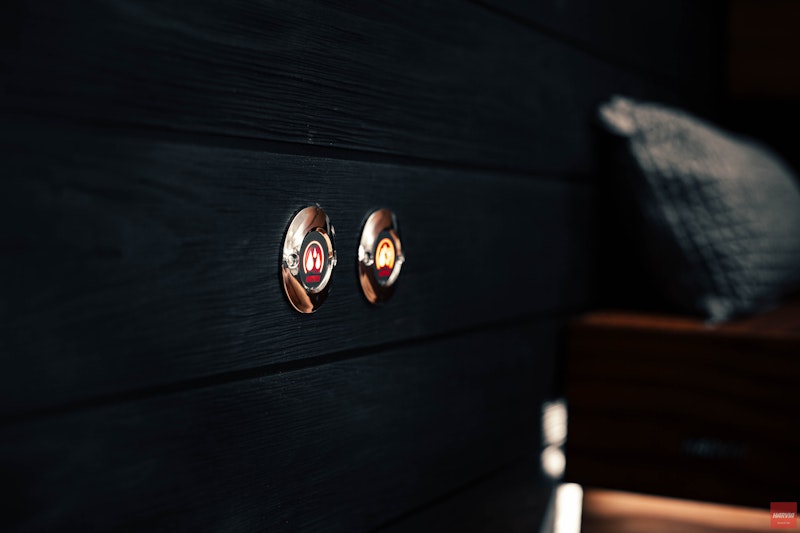 Warm steam with Harvia Qube 240 Combined with Harvia Autodose
Pickala Golf's visitors can enjoy the healing heat of Harvia Qube 240 Pro series electric sauna heater. The heater is designed for professional use, and withstands heavy use in large community saunas. Harvia Autodose automatic water dispenser distributes a wide and even spray of water on the heater's rocks at the touch of a button.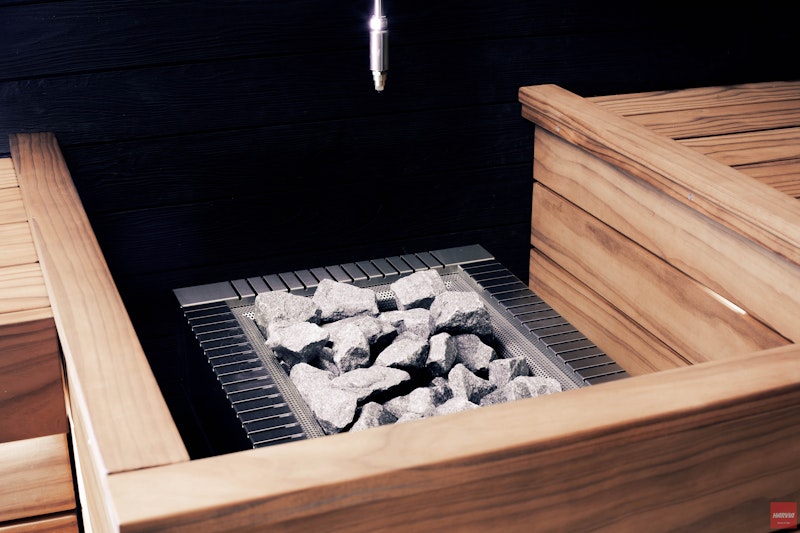 Safety
Harvia takes a sauna goer's safety into careful consideration. The heater is surrounded by a custom made safety railing to prevent accidents, and in the same wood material as the benches to keep the sauna's interior design cohesive. In addition, the Autodose water dispenser minimizes risks of accidents that might happen when sauna goers lean in too close to the heater to throw water on the stones.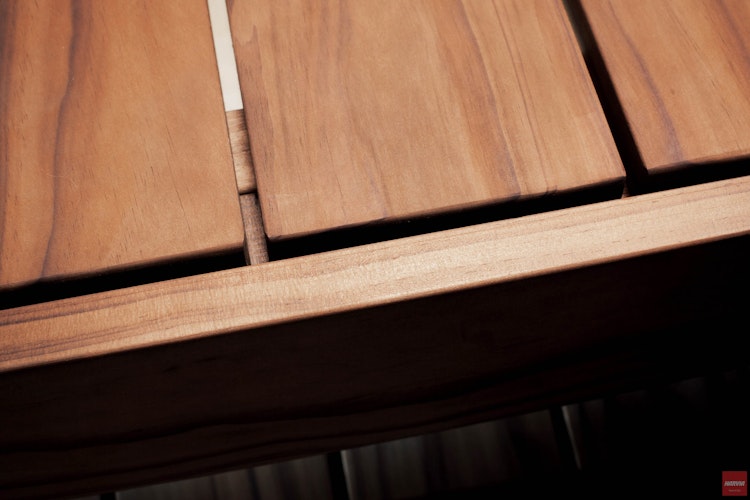 Benches
Pickala chose dark Harvia Block -benches in Radiata-pine. Radiata pine is heat treated, which means that the wood undergoes a process in which it's heated up to 160 degrees celsius. The heat treatment process is natural and chemical free: it requires only steam from hot water.Heat treatment makes the wood more resistant to changes in humidity and help keep its form. The process also removes sap, which untreated pine naturally secretes in warm temperatures. The Block-benches were also coated with a coat of paraffin oil, which protects the benches from dirt, stains and normal wear and tear.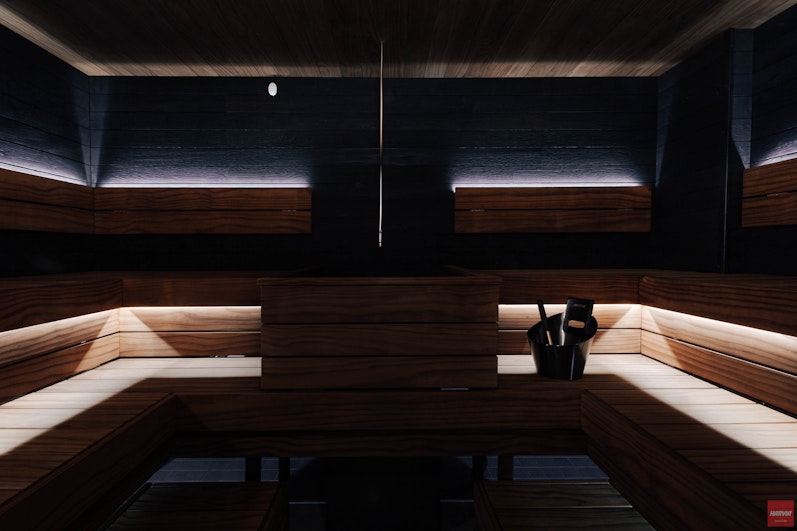 Lighting
Harvia's designers chose indirect lighting to create a tranquil atmosphere. LED-lights were installed under the benches and behind the backrests. The soft light fixtures face away from the viewer and are easy on the eye and create interesting silhouettes on the panel wall. Again, safety was also a consideration: well-designed lighting in a sauna is bright enough for you to see where you're stepping but dim enough to make the space feel soothing and comfortable.