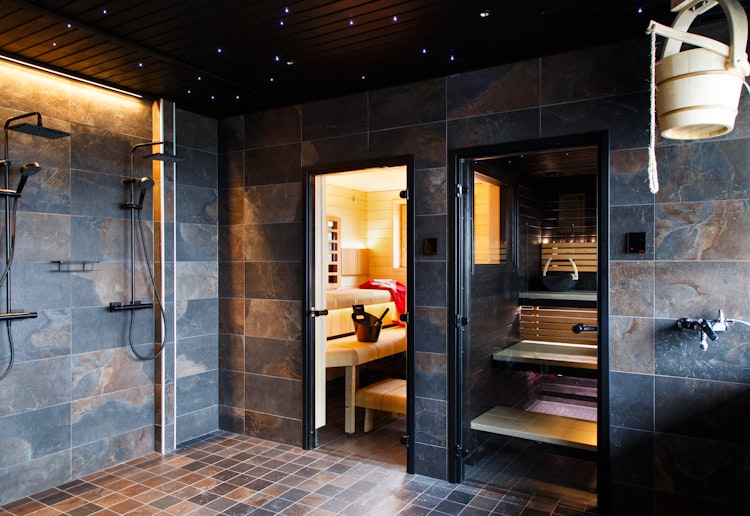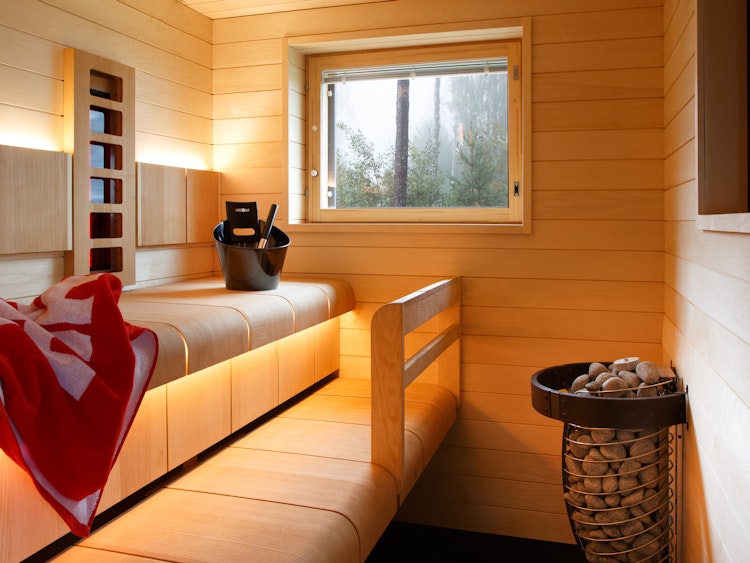 The two traditional saunas inside the spa feature a Harvia Spirit electric heater, and Harvia Legend electric heater. Both saunas offer a different sauna steam and atmosphere; The Harvia Spirit sauna features our popular veneered ash wood Harvia Ventura benches, an infrared hybrid sauna option and colour-changing LED lights.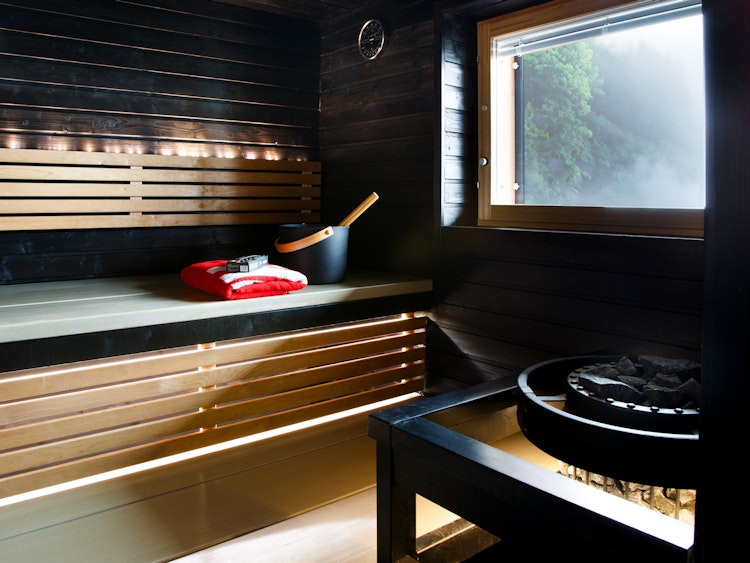 The Harvia Legend sauna combines light aspen wood Harvia Formula benches with moody smoked spruce panelling and elegant warm white LED lights. The saunas have an adjoining window, so the superb ski slope landscape views can be enjoyed from both saunas. Both sauna heaters are operated with a digital control panel, allowing you to choose the exact temperature you wish the sauna to be.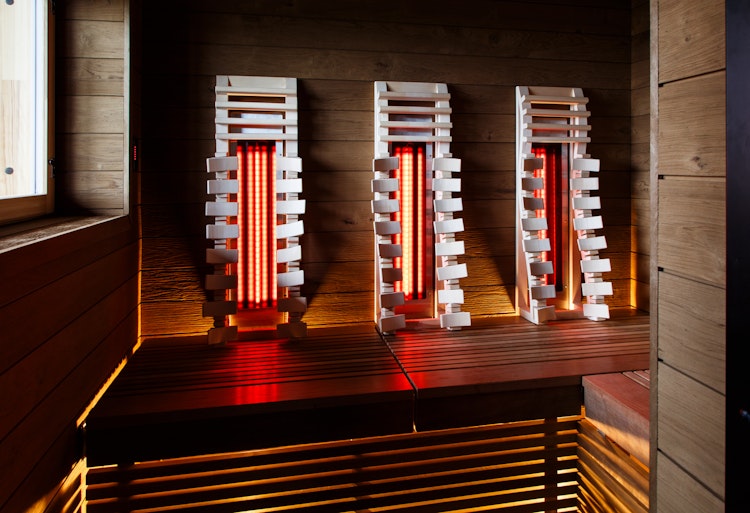 The spa also features an infrared sauna with Heavy Duty Harvia benches and four infrared panels. The panels are controlled by two separate digital panels, allowing you to set the temperature for each two panels at a time. The room features a large window for maximum enjoyment of the stunning Finnish forest and lake landscape outside.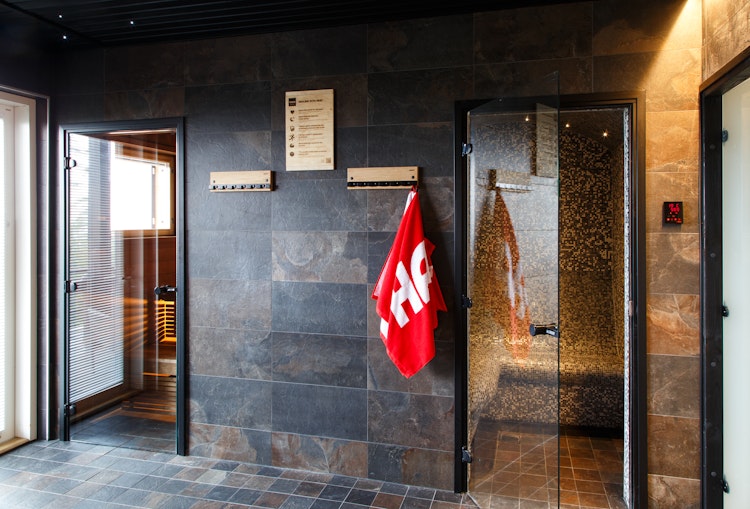 The spacious steam room has curved benches made from Harvia Spa modules so you can sit or recline as you wish. The steam room is operated with a digital control panel allowing for extra personalisation of your steam sauna experience.
Riihikarhu also boasts an outdoor sauna with wood-burning Harvia Legend Duo. Enjoy the heat and atmosphere of the fire from within the sauna and in the adjoining gathering room via the duo function. This function also allows the Legend fire box to be filled from the gathering room rather than in the sauna and adds a pleasant atmosphere to the room.