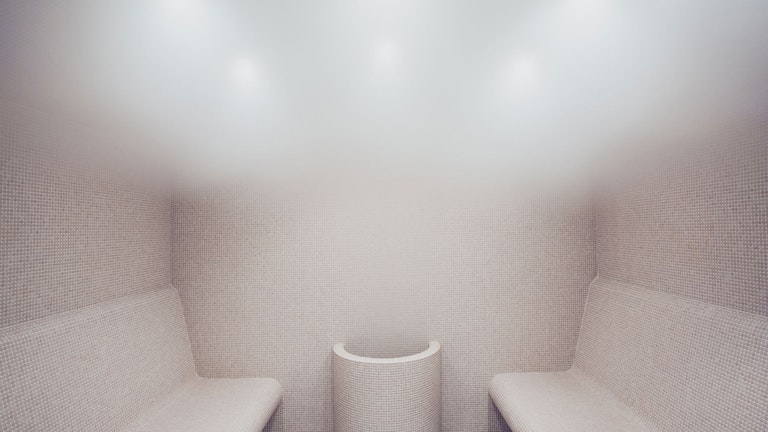 The details and coziness were emphasized in the design. In the steam room, Harvia delivered the spa modules, lighting, door, and steam generator. Everything was tailored to meet the needs of the hotel.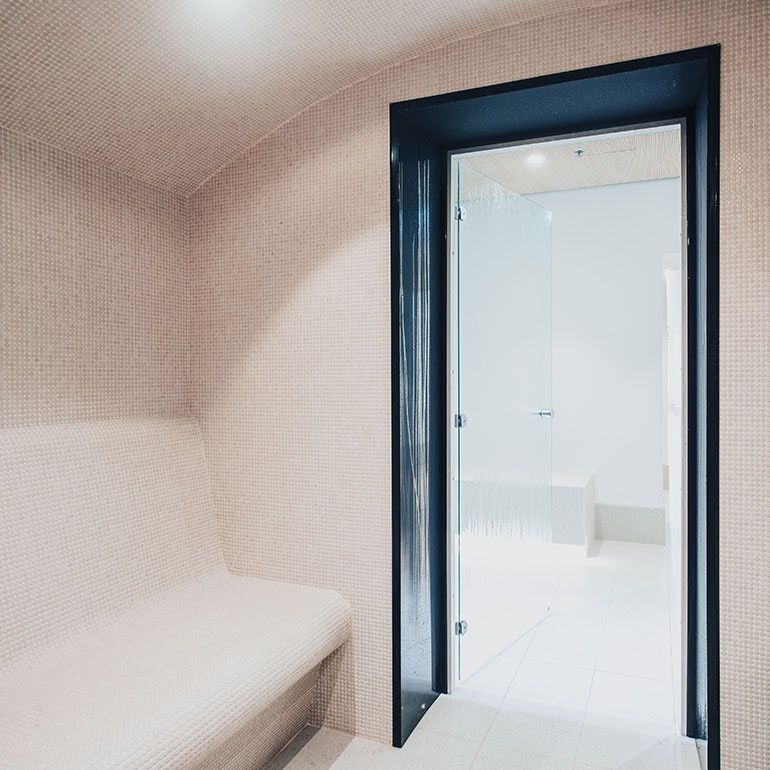 With Harvia's sauna complexes hotel St George wants to offer relaxing moments in the center of the hectic city. The hotel's wish for saunas was a minimalist, Scandinavian design. The Harvia Modulo heater, controlled by a remote C260 control unit, was installed in the spa's sauna. To increase comfort, the heater is equipped with an automated Autodose water dispenser.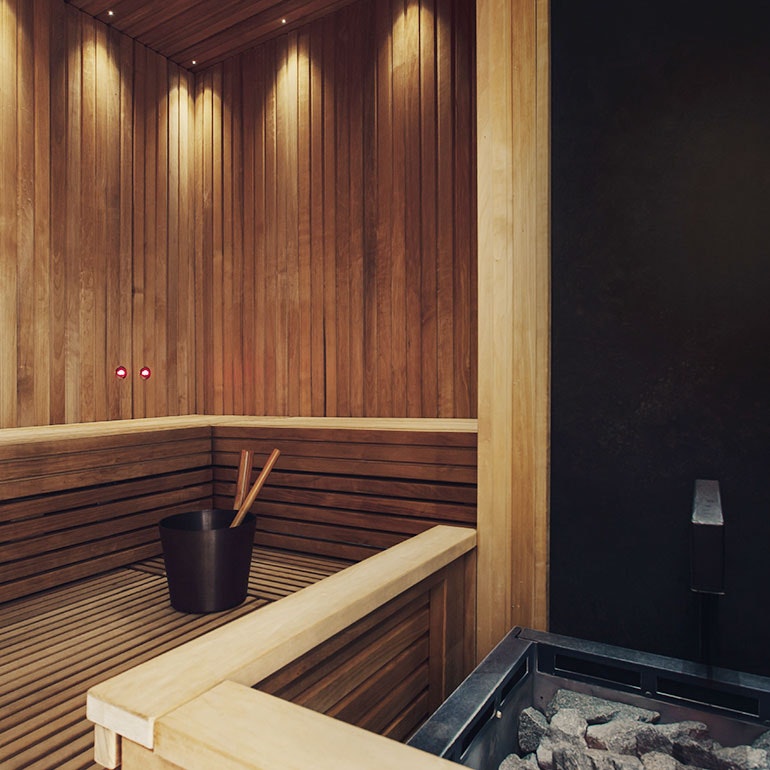 Both of the saunas that we made, the Spa's large sauna and the 309 suite's sauna, were fully customized according to the wishes of the hotel. The frame of the benches was made of durable aluminum. Heat-treated aspen was selected as a wood material
The stylish Virta heater was chosen for the 309 suite with the Xenio control unit.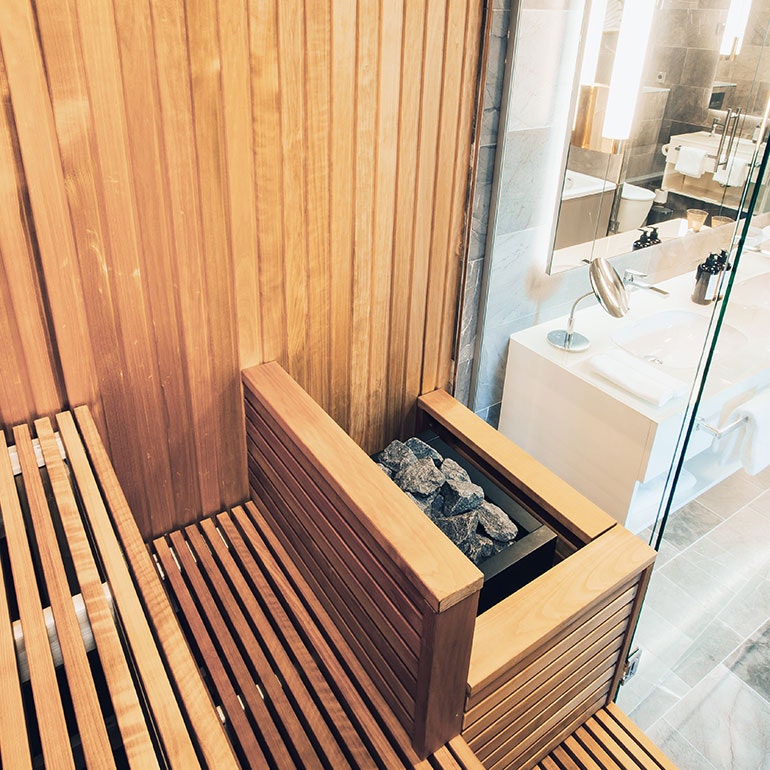 We offer pampering treatments while presenting a lifestyle that aims to balance mind, body, heart and soul.