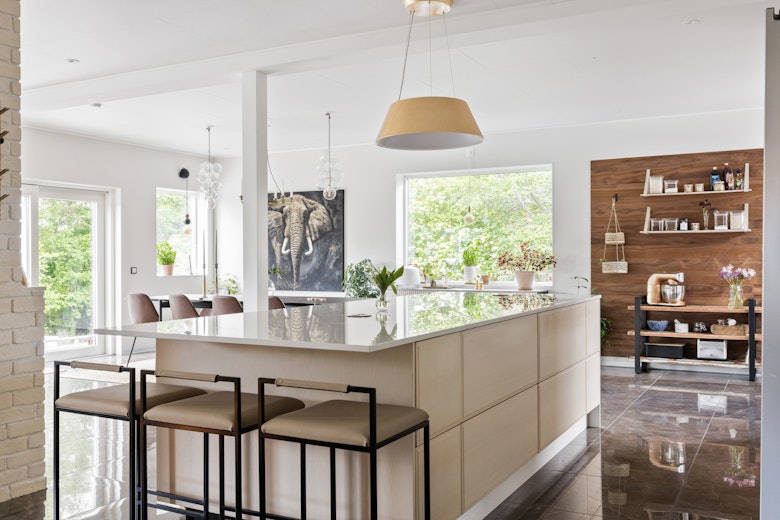 What inspired Eco Now House?
I'm a sustainability consultant and, in my company Eco Now, I have always strived to showcase a more attractive view of sustainability. Whilst I believe most people agree caring for the environment is important, taking practical steps to do that in your everyday life can feel daunting. Also, when it comes to interior design, there seems to be a stereotypical idea of how sustainability looks and feels. With Eco Now House, I wanted to show that a modern eco house with the latest technology, attractive design and everyday comforts is possible, even when you have children.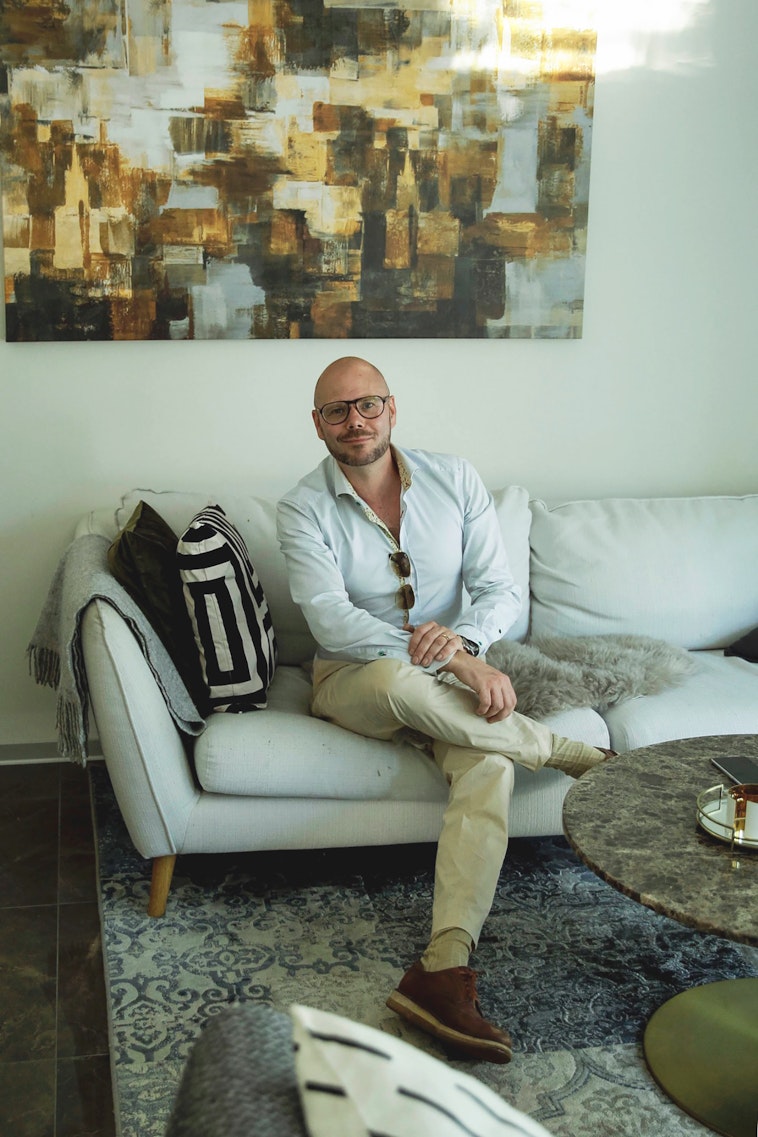 Did you design and make the renovations to Eco Now House yourself?
Because of my work as a sustainability consultant, and personal interests in interior design and architecture, I made all the design plans myself and selected the materials myself (where there weren't any to upcycle). We had an excellent team of professionals who implemented those plans over the past four years. My children, in effect, have grown up with construction workers around the house, as the project grew and changed over time as the needs of our family changed over time.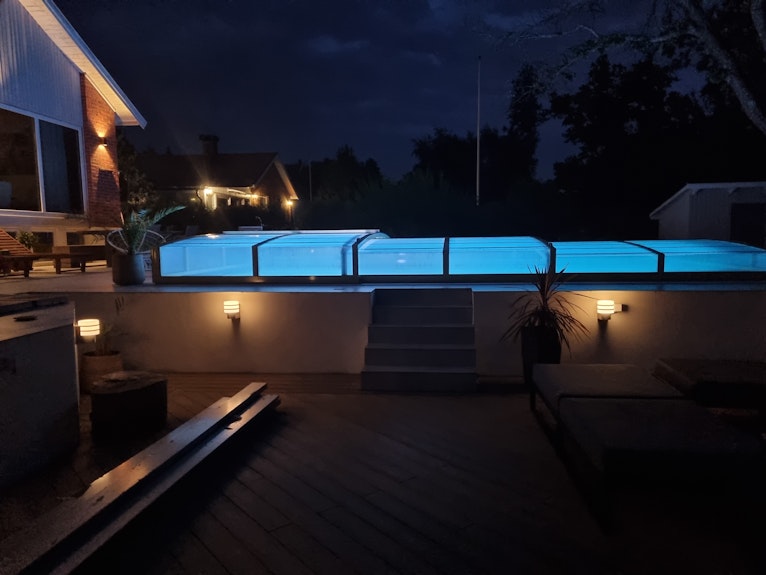 How did you factor the needs of your young family into the design of the house?
Two of our children have diabetes, so travelling is more difficult. As such, we wanted home to be a place where they can also relax and feel as though they are on holiday during school vacations. We have a pool and sauna partly for this reason. Another important feature to us is that our sauna is WiFi-controlled via the MyHarvia app. This allows monitoring of the sauna, so we get notified when the sauna is turned on and can control access to it.
We also have, among other things, app-controlled lighting (the children are always forgetting to turn off the lights), GPS tracking for electric bicycles and a shower that recirculates water and heat (to save on water costs when children want to take endless showers).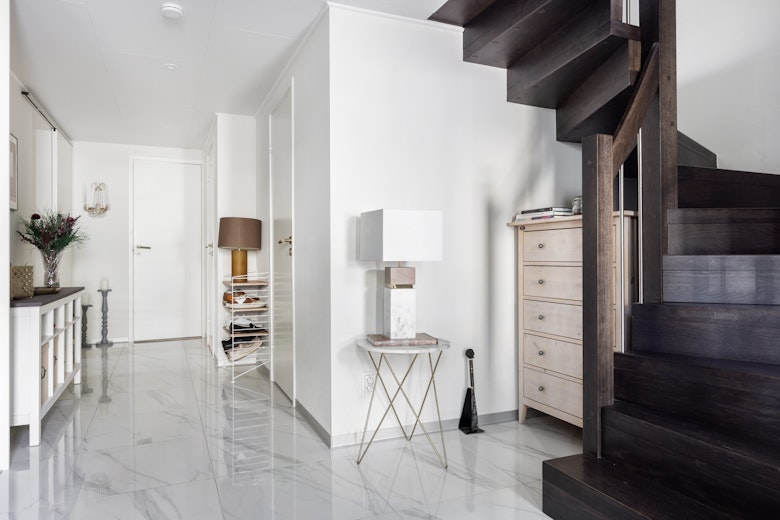 What challenges did you face when building Eco Now House?
The biggest challenge was doing major renovations whilst living and working in the house. We also found it difficult to decide on the best sustainable solution, particularly as the needs of our family changed over the course of the renovation. We wanted to adopt new technologies to make family life smoother but also wanted the way they looked to be in keeping with the rest of the house.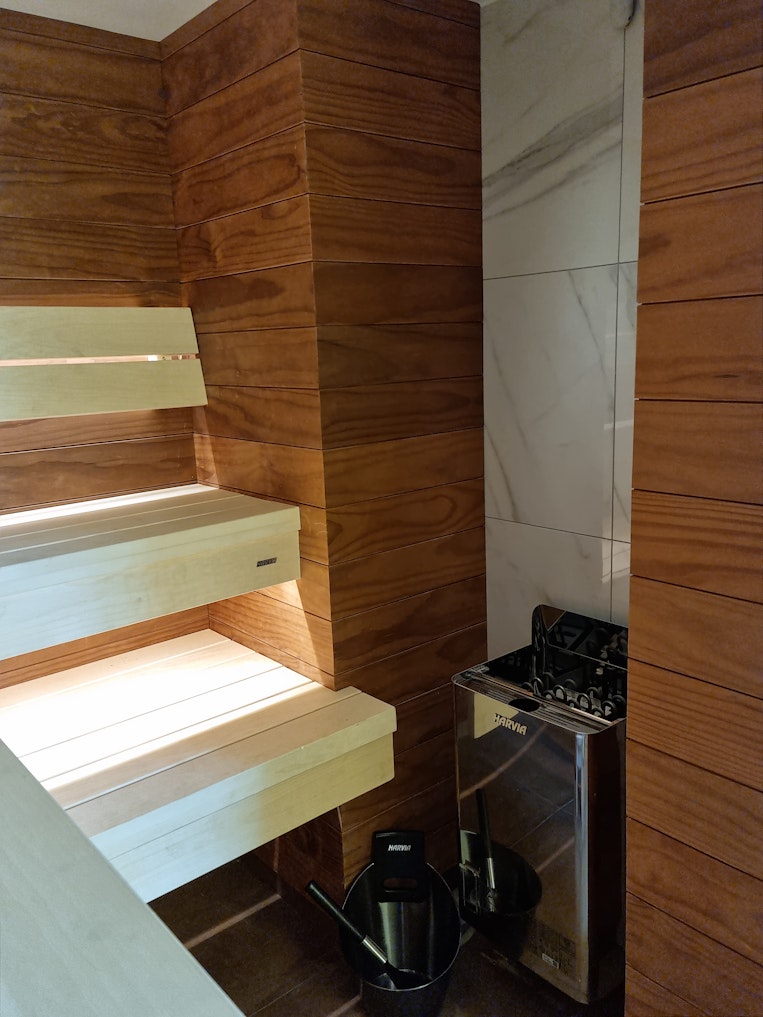 Why did you choose to partner with Harvia on this renovation project?
My wife has Finnish ancestry, and I grew up with sauna at my grandfather's country house on the Finnish archipelago. For me, sauna is a place to relax, practice slow living and adopt cultural practices important to me and my family. Harvia was an obvious choice of partner for this project because they are a traditional Finnish brand whose values align with ours; sustainable design and manufacturing process, as well as health and wellness for all.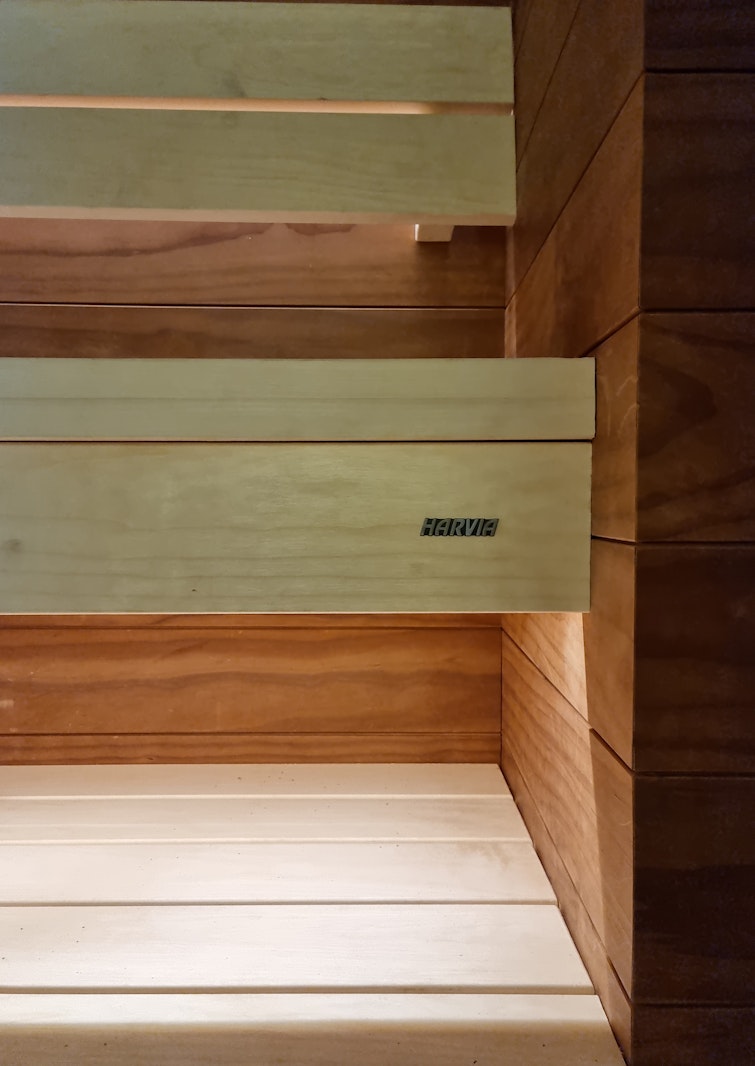 What health benefits do you like most about the sauna?
I like the complete relaxation you feel when you go to the sauna. I like that you can zone out and just enjoy being in the moment without any distractions. We also have a home gym, and I really enjoy the routine of ending a workout with sauna, as I feel this really benefits me and helps me achieve my health and fitness goals. Our children also really enjoy using the sauna and it's a nice family routine at least once a week to take a sauna.
What advice would you give someone wanting to make sauna part of their routine, but in a sustainable and environmentally friendly way?
Primarily, I would advise choosing a heater that's energy-efficient or an effective wood-heater that doesn't burn the wood too fast. Then, of course, the sauna structure itself needs to be energy efficient. A glass front like we have is actually not ideal in that perspective, but we have a rather small sauna so it works fine for us.
We have also found that the MyHarvia app is quite useful because it tells when the sauna is heated, so you don't forget it's on and waste money and electricity.  After using the sauna, you can let the residual heat warm other rooms. I also think designing and building the sauna quality, comfort and well-thought-out design in mind also helps the sauna last for a long time. I believe this is, perhaps, the most important part of sustainable living and sustainable sauna bathing!