Sustainable experience and enjoyment is one of Harvia's four sustainability commitments (You can read all the commitments via this link). In this commitment, we focus on actively educating our end users on the responsible use of our products whilst also ensuring the safety of our existing products and any future developments. Read on to find out more about how you can improve safety in your sauna. 
Safety as one of the design and testing drivers in our R&D
Ensuring safety is a fundamental aspect of our design, research and development process at Harvia. Our dedicated team of highly skilled engineers and designers meticulously evaluate usage scenarios to identify and mitigate potential safety hazards or risks that could arise during the product's typical use. The product's installation and assembly are evaluated to ensure these processes are efficient, safe and well-documented in clear, concise instruction manuals. We also pay close attention to the materials used in the product's construction, selecting those that are high-quality, durable and safe for use in a sauna.   
Prior to design finalization, we conduct several simulations and stress tests, and all our products meet industry test standards and regulations. We also conduct additional tests, product ageing tests as well as continuous product testing. 
By proactively addressing safety considerations in the design phase, always adhering to industry-led safety standards and regulations, we prioritize the well-being of our customers and ensure that our products are not only enjoyable but also safe to use throughout their lifecycle.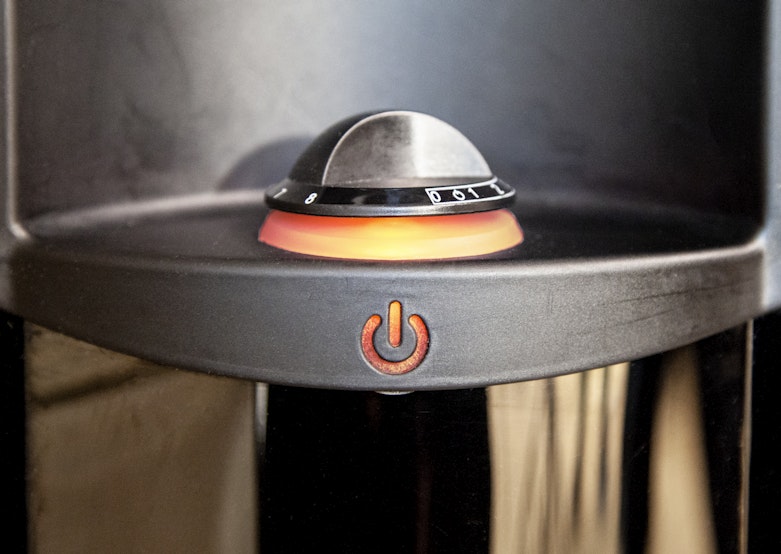 Built-in safety measures in sauna heaters 
All of our electric heaters have an inbuilt fault detector, which turns the heater off in the event of overheating or in the event of a malfunction of the temperature sensor. Our heaters always have a double sensor system, where if one sensor fails, the other sensor guarantees the safety of the heater.  
Certain heaters and control centres also have increased safety with an indicator light that indicates that the stove is on (e.g. The Wall, Cilindro Plus, Cilindro XE/XW, Legend XE/XW, Spirit XW, Vega Compact, Forte, Xenio and many others).
Digitally-controlled products have also made it possible to add more extensive additional safety functions, such as fault detection in the sensor cabling or the control panel. Many of these solutions enable continuous safety monitoring of the product as the product ages.
The shape of the products has a great impact on safety. Many products have now got improved outer protective shields, which enables the heater to be touched during use. Examples of this protection can be seen on the Forte, Virta, Qube and Concept R heaters.
Protective sheaths are also available for many of our other heaters. View our range of protective sheaths here.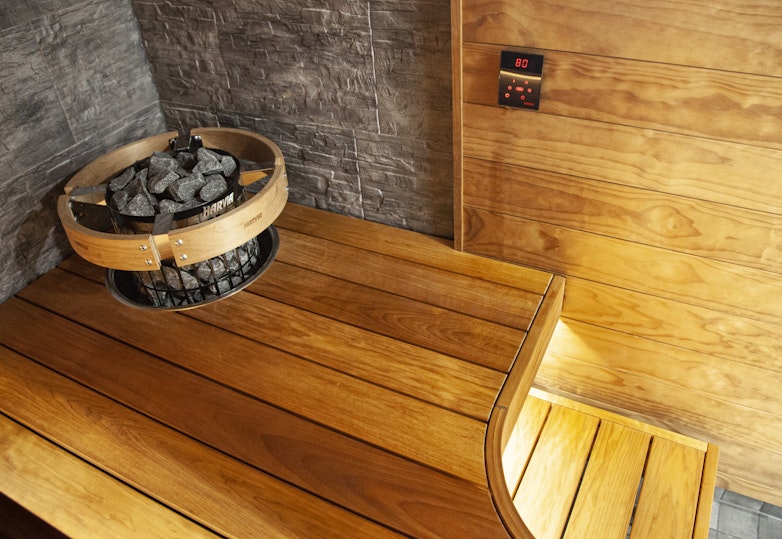 Safety accessories provide additional security 
We have developed an extensive range of products to maximize the safety of your sauna.   
Our safety railings, for example, are tailored to specific sauna heaters and are designed to prevent accidentally touching the heater. This is particularly useful for families with small children, or in large commercial saunas with heavy usage.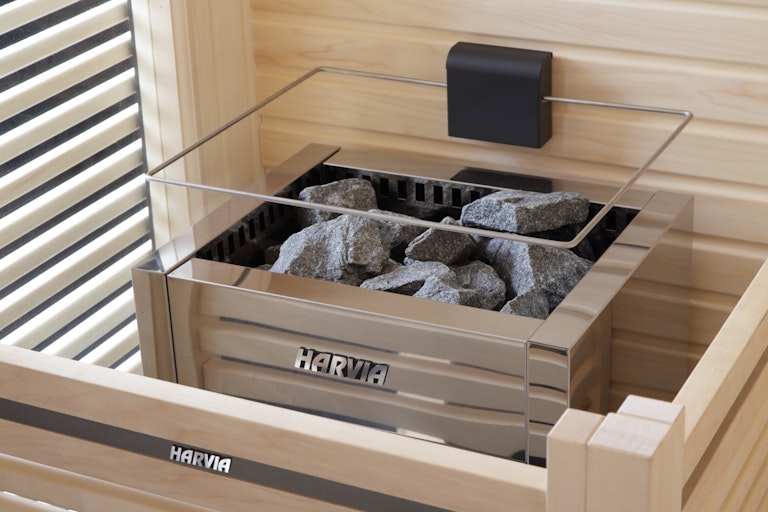 Safe remote start functions
Our safety product offering also includes door switches, which allow you to ensure the conditions in the sauna are safe before enabling remote start of the heater.
Separate safety switches are another safety accessory for the sauna and are installed above the sauna heater. If anything is placed on the switch, such as a towel, the sauna heater will not start until the item is removed.
We also offer safety railings, protective sheaths and control panels that can be installed out of reach of children. These control panels also include a child lock feature.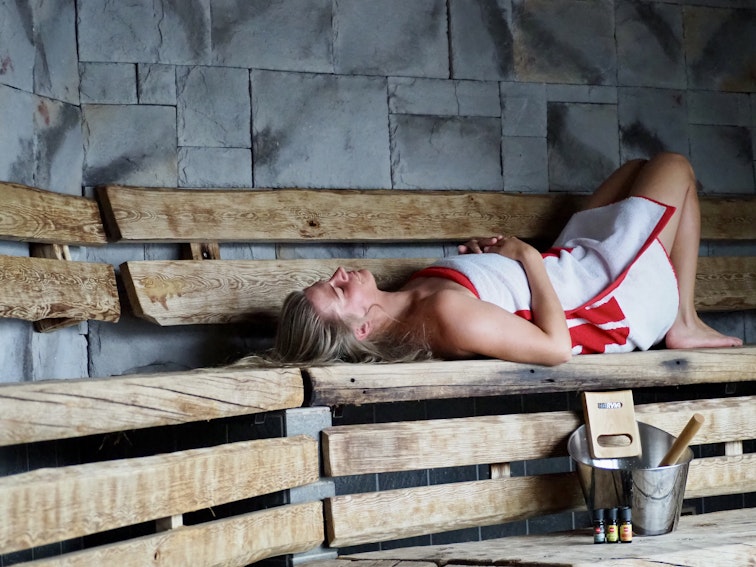 Enjoy the health benefits
Sauna bathing has been proven to offer numerous benefits to physical and mental health, including improved recovery after a workout, boosted cardiovascular health, better skin health and relaxation. When used responsibly and according to provided safety guidelines and manuals, Harvia sauna products provide a safe and enjoyable way to make heat therapy part of your daily health and wellness routine.   
Practical tips for safe sauna use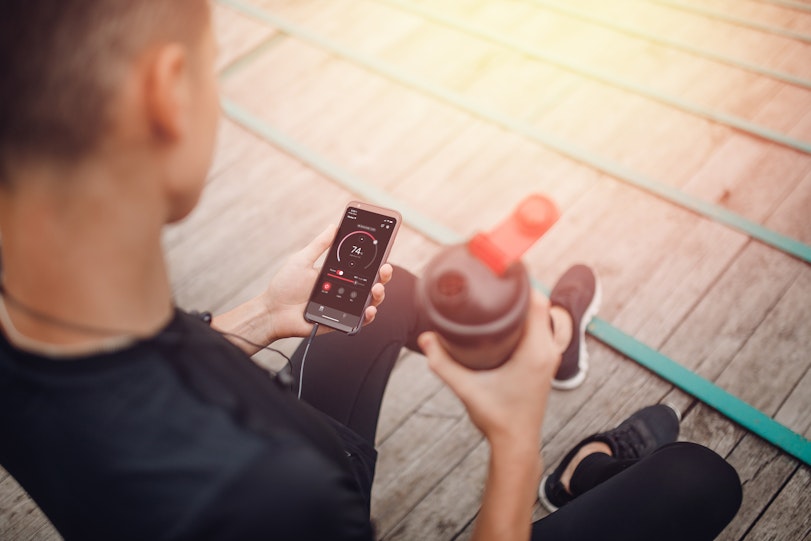 By using any of our WiFi-enabled heaters, you can have full control over your sauna heater via the MyHarvia app. If the sauna is turned on without your knowledge, you'll be notified and can turn the heater off from your mobile phone, wherever you happen to be.
Install control panels out of children's reach  
Harvia offers control panels that can be installed out of reach of children, and which have a child-lock feature to prevent accidentally turning on the sauna.   
Use sauna for sauna bathing only  
Harvia sauna products are designed to be used for sauna bathing purposes only. Drying clothes or using the sauna for storage are some examples of non-recommended uses for the sauna that pose a significant safety risk.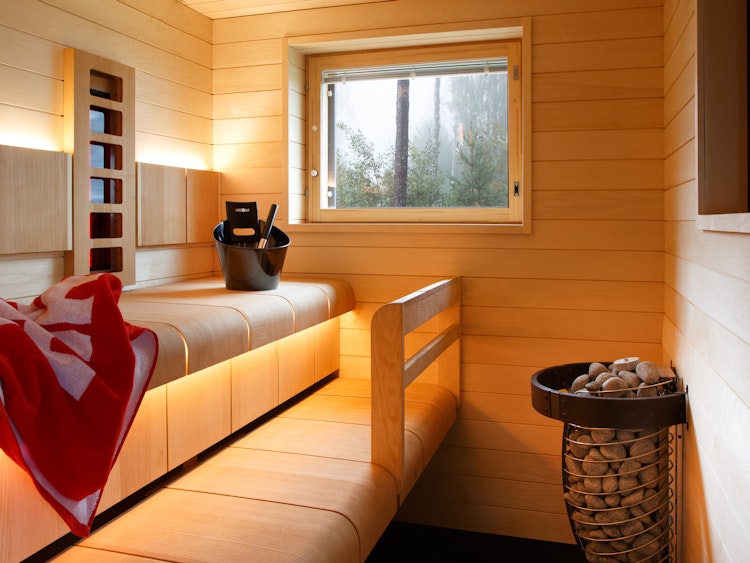 Use the correct size heater in your sauna 
Use the correct size heater in your sauna by calculating your sauna volume (use our Harvia Sauna Calculator to help you) and ensure that the safety distances according to the user manual are cleared. Always read the correct manual for your heater. All our products have their own manual and there can be different rules for each, for example, for temperature sensor locations and how to install sauna stones. Always make sure to familiarise yourself with your product. Please remember to share this knowledge with new users, such as to renters if you are renting out your property. Ensure that the user manual is always available, as this is an important document for users and maintenance service providers. Download Harvia user manuals here.
Get a certified professional to conduct installation or maintenance  
Where specialist knowledge is required for the installation and/or maintenance of the sauna heater, a certified professional should carry out these tasks. The sauna products should always be installed according to the provided manuals.   Download Harvia user manuals here.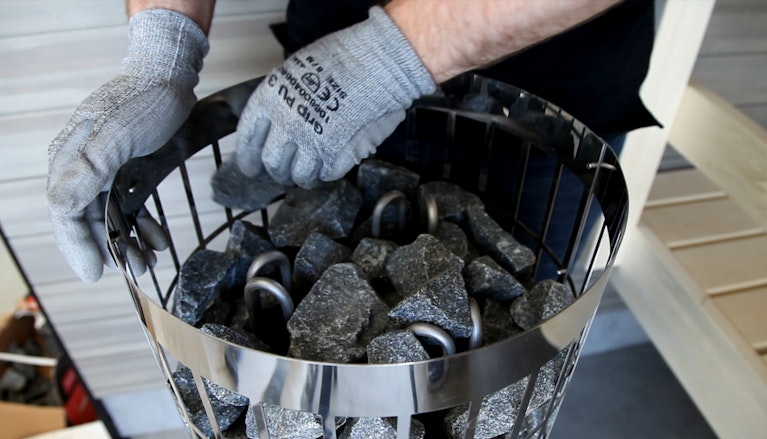 Follow the manual for correct sauna installation, maintenance and use  
To help you fully relax and enjoy the healing benefits of sauna heat, we provide simple, easy-to-follow manuls for installing and using our products. These include several recommendations on the placement of the heater within the sauna as well as recommendations on safe sauna use, such as avoiding alcohol when sauna bathing. These recommendations are designed to ensure the safe and responsible use of our products, enhancing your overall sauna bathing experience.    
It's also important to make sure your heater is appropriate for your sauna size. A heater that is the right size/power output for your sauna will also prevent overheating of the sauna walls. We provide guidelines on the sauna room size with each of our heaters, to help you choose a heater that is appropriate for your sauna.    
Regularly maintain your sauna and sauna heater  
A well-maintained sauna and sauna heater not only gives you the best experience but also improves the safety of your sauna bathing sessions.   Maintaining your heater is easy to do. For example, checking the general condition of the heater, heater structures, brackets and stones can be done by simply looking at these parts.    
Sauna stones can also be easily maintained with a few simple steps. Sauna stones break down over time and can block the airflow within the heater. Sufficient airflow within the heater is important to ensure the heater's internal heating elements do not overheat and break. All Harvia electric heaters have an inbuilt fault detector, which turns the heater off in the event of overheating. However, you can reduce the likelihood of this happening by regularly removing completely cooled heater stones from the heater and checking them for breakages or discolouration. Read The easy guide to looking after your sauna stones for more information.