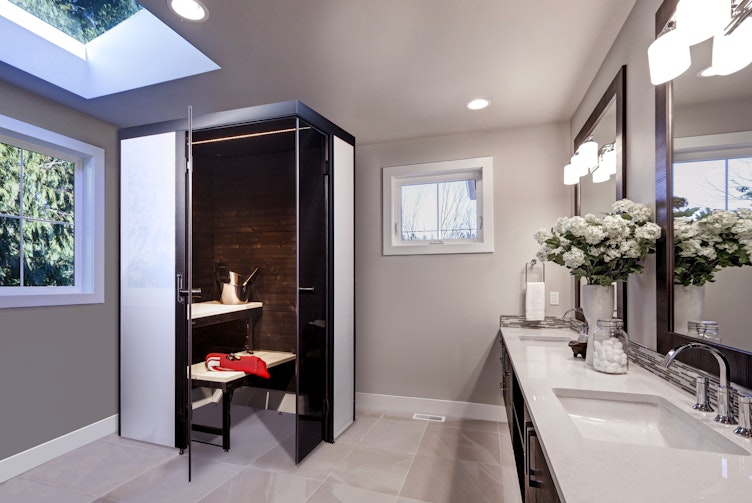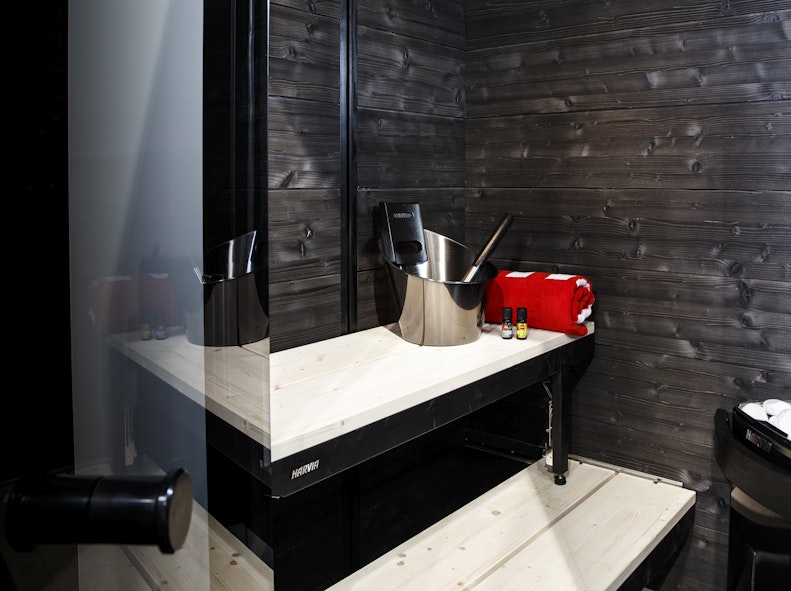 Foldable benches for accessibility
The elegant, stained spruce wood benches of the Harvia SmartFold 2.0 can be folded in an upright position against the walls of the sauna.
Folding away the benches increases the useable space within the sauna and enables a wheelchair user to enjoy the health benefits of the sauna heat.
The benches are lightweight and lockable in an upright position, requiring a wheelchair user to have minimal assistance to do so. This clever engineering also makes it easy to look after the sauna, as all parts of the sauna can be uncovered and maintained.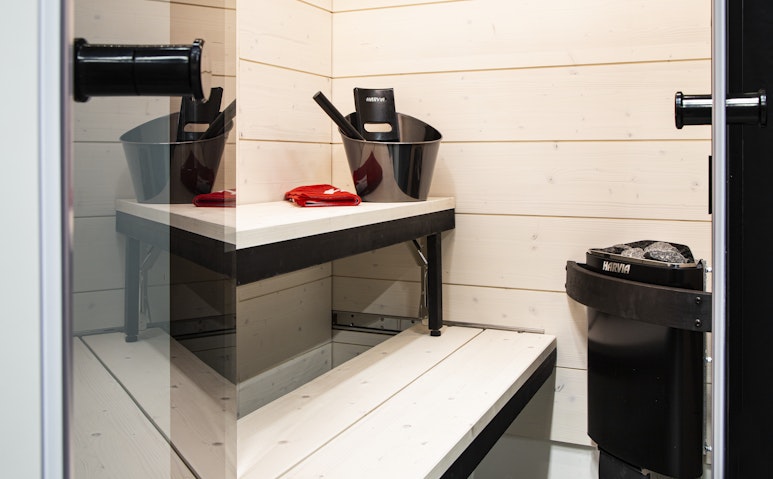 Specially designed sauna heater for space efficiency
The Harvia Delta electric heater is a compact sauna heater, specially designed for small spaces.
This neat heater has a modest heat output of 3.6kW, which is perfect for the compact space inside the Harvia SmartFold 2.0. Small but mighty, this clever heater heats up the sauna quickly and efficiently, so you're not left waiting long before enjoying some healing with heat! The high-quality insulation within the sauna walls and two glass doors with magnetic closing seal ensure energy efficiency and money savings whilst you relax and enjoy your sauna session.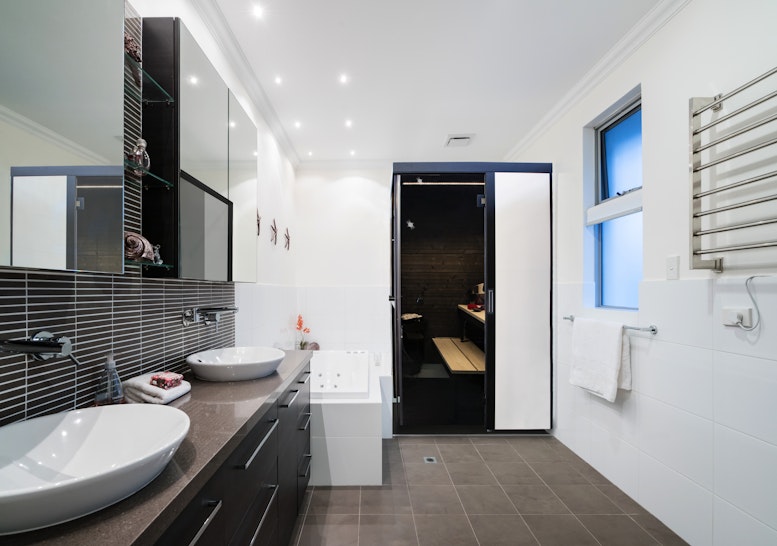 In-built features for safety and ease of installation
The Harvia SmartFold 2.0 has a special in-built safety feature which ensures the sauna heater can only be turned on when the sauna structure is fully open. The heater is controlled by a separate control panel, located inside of the sauna structure. This panel will not operate unless the sauna structure is open.
The sauna is also easy and cost-effective to install as it does not require an electrician to install the heater. Instead, the heater is connected via a plug to the grounded outlet in the bathroom.