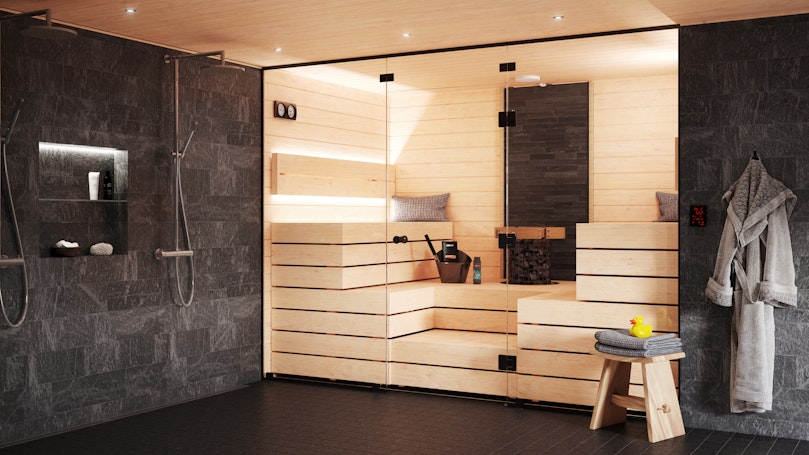 Terms of use of Harvia mediabank
1 GENERAL
1.1 This is an agreement between you (hereinafter "you" or the "user") and Harvia Finland Oy (hereinafter "Harvia") regarding the use of the Harvia's media bank (hereinafter the "Media Bank"). For clarity, this agreement does not affect the terms and conditions applicable to any other services, websites or applications maintained or any other content provided by Harvia.
1.2 Any images, videos, logos, brochures and other digital material appearing in the Media Bank (hereinafter collectively "Material") are made available and can be used only for the permitted purposes as defined below. Harvia reserves the right to freely determine what Material is made available in the Media Bank at any given time.
2 REGISTERING
2.1 To access the Media Bank and to view and use Material contained therein, you must first register with as a user at http://mediabank.harvia.com.login/welcome.jspx. Accepting such registration and/or maintaining it in force shall be made at Harvia's sole discretion. By seeking registration you agree and accept these Terms of Use (hereinafter the "Agreement"). By seeking registration, you also confirm that you are a member of the Harvia Group or an authorized dealer or partner of Harvia or belong to the press or media. You hereby agree to immediately end the use of the Media Bank and any and all Material if your position changes so that you no longer belong to the aforementioned groups.
2.2 You agree to provide and confirm to have provided Harvia with current, complete and accurate information by submitting the applicable registration information. You are responsible for maintaining the confidentiality of your password and account login information and for ensuring at all times the accuracy of the registration information provided by you to Harvia.
2.3 Access to the Media Bank is personal and you may not allow anyone else use your account. You are responsible for any and all usage of the Media Bank that has occurred by using your account, including any unauthorized or infringing usage of the Material. You agree to notify Harvia immediately of any unauthorized use of your account or any other breach of security. You may not use anyone else's account for any purpose.
2.4 Harvia reserves the right to, at any time, terminate your access to the Media Bank and/or your account in case of breach of this Agreement by you or for any other reason deemed justified by Harvia.
3 INTELLECTUAL PROPERTY
3.1 All intellectual property rights to the Materials included in the Media Bank belong to Harvia and/or third parties that have licensed Material to Harvia. These rights include, without limitation, any and all copyrights, design rights, patents, trademarks and other possible intellectual property rights to the Material.
4 PERMITTED USE
4.1 You are hereby granted a non-exclusive, revocable, non-transferable and non-assignable right to use the Material made available to you free of charge provided that the following requirement are always fulfilled in such usage:
whenever Material is displayed the "Media Bank of Harvia" must be credited in a noticeable manner as the source of the Material; and

no modifications, amendments or alternations to the Material are made, with the sole exception being changing the image resolution (file size) for the intended purpose. For clarity, the resolution change can never be made in a manner that leads to poor or mediocre picture quality.; and

the Material is used in printed materials and electronic media (a) by Harvia's dealers and other authorized partners for the sole purpose of selling, marketing, advertising or otherwise promoting Harvia and its products or for a purpose that in a similar manner appropriately relates to Harvia's business operations, and (b) by the representatives of press and media solely for editorial purposes in connection with articles and publications regarding Harvia (however, this does not include the right to use the Material in defamatory, slanderous or otherwise libellous manner).
4.2 Any exceptions to permitted usage set forth in Section 4.1 shall be made at the sole discretion of Harvia and must be in writing to become effective. Harvia may at any time give binding additional instructions on the usage of the Material or prohibit usage it deems not compliant with the terms of this Agreement.
4.3 Your access to Material varies depending on your status in relation to Harvia. Harvia reserves the right to freely alter your access to Material. You may contact us at marketing@harvia.fi to find out more information on how to use Material or if you consider that you do not have sufficient access to the Media Bank.
4.4 The use of Material for any other purpose and in any other manner than expressly permitted herein is prohibited and breach of this key obligation by you may result in civil and criminal consequences.
5 NO WARRANTIES AND LIMITATION OF LIABILITY
5.1 All Material is provided "as is" and without warranty of any kind. Harvia disclaims all warranties and liability with regard to Material being fit for any specific purpose. You agree to use the Material in accordance with this Agreement, applicable laws and regulations, good practices and not to use the Material in a way that infringes on third parties' rights. You agree to indemnify and hold Harvia harmless against any damage or liability of any kind or other claims arising from your use of the Material or breach of your obligations.
5.2 In no event shall Harvia be liable for any direct, special, indirect or consequential damages or any damages whatsoever to you or to third parties resulting from use or loss of use of Media Bank or Material, interruptions in the functioning of the Media Bank, or from Media Bank or Material being incorrect, inaccurate or otherwise faulty.
5.3 Harvia is not liable for any loss that you may incur as a result of someone else using your password or account, with or without your knowledge. However, you can be held liable for losses incurred by Harvia or a third party due to someone else using your account or password.
6 MISCELLANEOUS
6.1 Harvia reserves the right to, at any time, interrupt or end the provision of and access to the Media Bank and Material contained therein for any reason or remove your registration as a user in the Media Bank.
6.2 Harvia may change the terms of this Agreement at any time by notifying you of such change. The notification may occur for example by posting such changed version of the Agreement online. Please review the terms of this Agreement regularly (when using the Media Bank) to ensure you are aware of any changes made by Harvia. Your continued use of the Media Bank means that you agree to be legally bound by these terms as updated and/or amended.
6.3 This Agreement shall be governed by and construed in accordance with the laws of Finland without regard to conflict of law principles. Any and all claims shall be litigated in the District Court of Helsinki, Finland.
You may access our privacy notice relating to the Media Bank here.